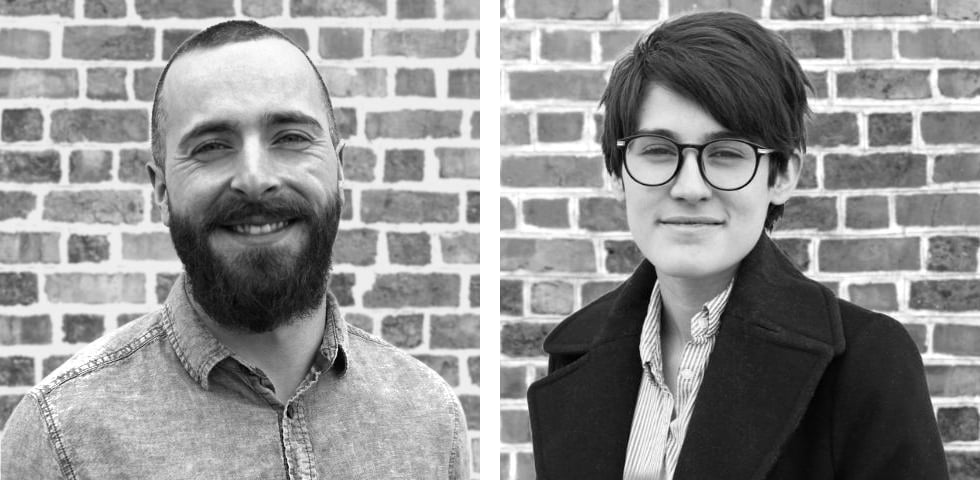 Scarborough, Maine- Digital Marketing Agency, Hall, announces the addition of two new team members to their staff of web developers and digital marketers. Stephanie Khairallah and Ben Stallman have joined the Hall team as an SEO Assistant and a Client Account Representative, respectively.
"We're proud to expand our team here at Hall," said Director of Digital Performance, Mike Johnston. "Being able to invest in staff development shows that we are moving in the right direction as a company."
Ben Stallman will be a liaison for clients and a valuable member of the client service team. He will work directly with clients to ensure the success of their digital marketing and web development initiatives. With a degree in studio arts from the University of New Hampshire and a seasoned background in account management, Stallman's experience along with his certifications in Google Analytics and Google Ads makes him a perfect addition to the Hall team.
As an SEO Assistant, Stephanie Khairallah will be collaborating with the SEO team to strategize and execute best practices for optimization. With a degree in journalism from the University of New Hampshire and certifications in Google Analytics and Google Ads, Khairallah will implement changes to client websites to help maximize their organic traffic.
Hall looks forward to having the new team members contribute to the business.
About Hall
Hall is a globally recognized, data-driven, digital agency that focuses on search engine optimization, technical SEO for retailers, paid search marketing, digital advertising and retargeting, web analytics, user experience optimization, and email marketing. The company is a verified WooExpert—recognized among the top WooCommerce developers in the world. Hall has been involved with WordPress and WooCommerce and has passionately contributed to WordPress for over a decade.