Trusted by Newsweek Magazine's 2022 & 2023 top eCommerce site in the US.
6
On average, a client stays with us for over 6 years.
$7M
Our Google and Bing certified experts manage millions in retail and B2B advertising spend.
100%
Our staff is 100% Google Analytics certified.
Created for the needs of today with the flexibility to scale for tomorrow.
Coordinated efforts in SEO, Technical SEO, PPC, Display, Retargeting, and Email.
Performance analysis, data integrity monitoring, and real-time reporting.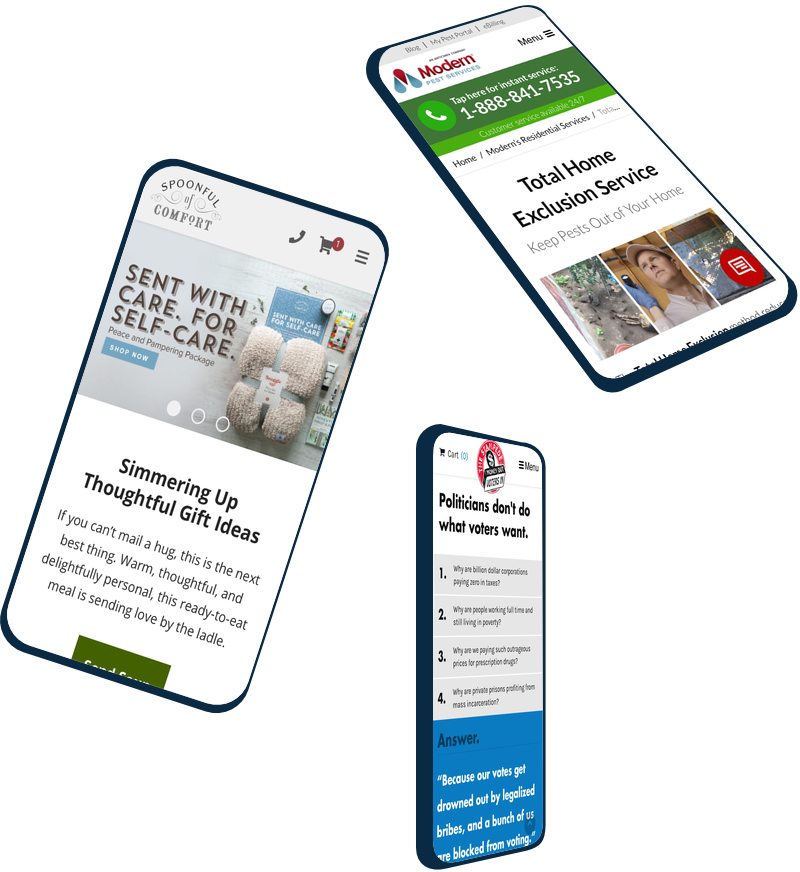 Ecommerce Development and Marketing Experts
We know eCommerce.
We started creating eCommerce sites in 2002, using WordPress in 2004, and WooCommerce in 2011. We are one of the original 8 WooExperts.
Additionally, we are:
Shopify Expert Partners,
Ultra Commerce Partners,
Taxjar Partners,
Avalara Partners,
Klaviyo Partners,
Mailchimp Agency Partners.
We have experience with:
Oracle Cloud Commerce,
Salesforce Commerce (Demandware),
and Magento,
among other major eCommerce solutions.
We use data to proactively drive site performance.
We were an Urchin partner before Google acquired them in 2005 to create Google Analytics. We have hacked GA dozens of times and often sunset our hacks when they become GA features. We are also Data Studio experts. We share data transparently and love collaborating over daily goal performance.
We are aggressive eCommerce marketers.
We have been involved in SEO since our founding in 1999, and have adopted other internet marketing disciplines as they have emerged: analytics, paid search, display advertising, email marketing, and more. We are a Google Premier Partner—one of just 300 in the US.
We like to partner.
We enjoy working with aggressive, growth-oriented companies that take a proactive approach to drive online revenue. We focus on making incremental gains and achieving goals over hit or miss, big swing ideas. We are not afraid to share, and never afraid to own the outcomes of our work. We view the path to eCommerce success as a marathon, not a sprint.
Contact us today for a free, no-obligation, confidential eCommerce consultation.