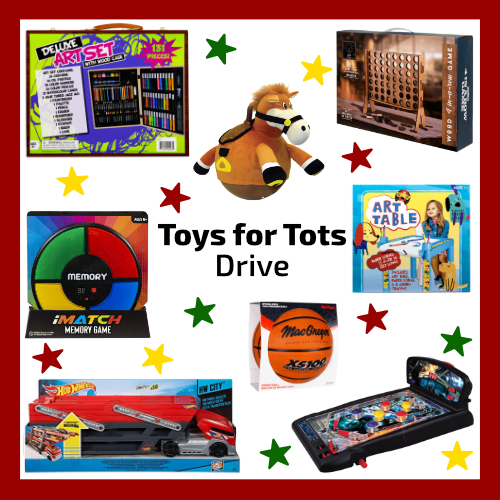 Scarborough, Maine – Digital marketing agency, Hall, has continued their tradition of donating toys for children in need this holiday season.
For the past eight years, Hall has collected toys for the Marine Toys for Tots program. Toys for Tots gathers and distributes toys for less fortunate children at Christmas. Since the Hall staff now works remotely, the agency held the toy drive virtually this year.
"It was nice that we could still keep our tradition of donating toys, even though we are not all working in the same office anymore. This year has been extremely hard on many families, and it feels good that we could support them during the holidays," said Administrative Assistant, Anna Pillsbury.
The Hall team purchased and donated a variety of toys through Toys for Tots' official virtual toy box at toysfortotsbox.com/.
About Toys for Tots
Toys for Tots, a 70-year national charitable program run by the U.S. Marine Corps Reserve, provides happiness and hope to less fortunate children during each Christmas holiday season. The toys, books, and other gifts collected and distributed by Marines and volunteers offer these children recognition, confidence, and a positive memory for a lifetime. Toys for Tots believes it is such experiences that help disadvantaged children become responsible citizens and caring
members of their community. For more information, visit www.toysfortots.org.
About Hall
Hall is a globally recognized, data-driven, digital agency that focuses on search engine optimization, technical SEO for retailers, paid search marketing, digital advertising and retargeting, web analytics, user experience optimization, and email marketing. The company is a verified WooExpert—recognized among the top WooCommerce developers in the world. Hall has been involved with WordPress and WooCommerce and has passionately contributed to WordPress for over a decade.