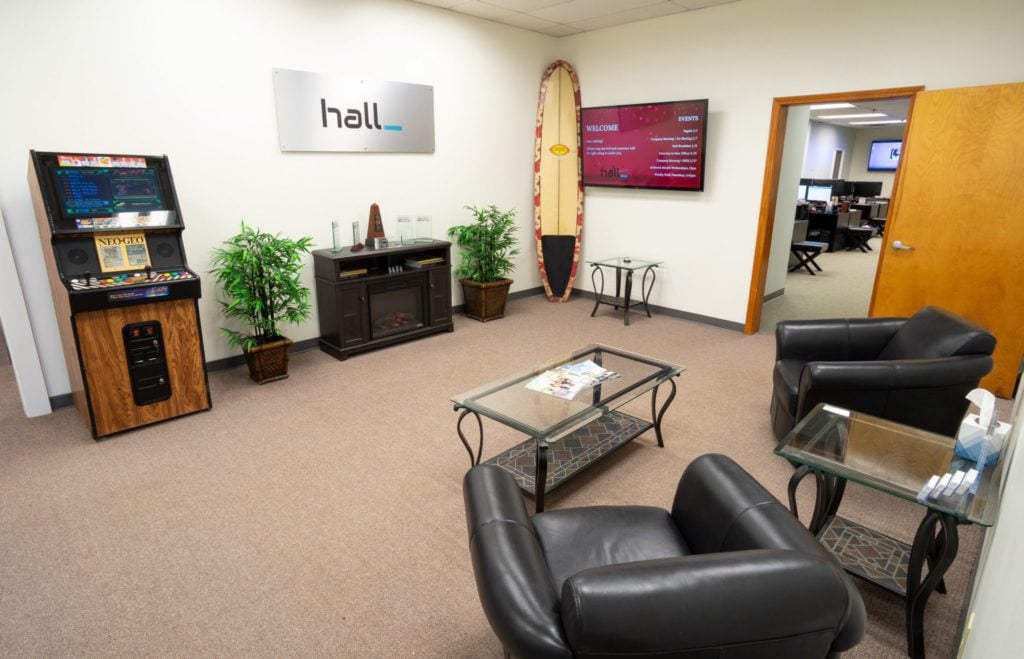 Scarborough, Maine – Digital marketing agency, Hall, recently relocated to 40 Manson Libby Road in Scarborough, Maine, minutes from Route 1 and Interstate 295.
The new location offers a generous amount of parking, an outdoor area, and an improved office layout for the business. It is located just half a mile from the Eastern Trail, a multi-use greenway that stretches from Kennebunk to South Portland, and is a ten-minute drive from Old Orchard Beach and Pine Point.
"As Portland becomes more congested, we saw an opportunity to make a move that better fits our future," remarked President Tom Hall. "Our new office gives us room for continued growth and includes direct highway access and ample parking. We are now better positioned to continue to expand our services in the national online retail space."
Vice President of Operations, Jonas Levasseur, also has his sights set on Hall's future. "Given that our growth opportunities are focused on national markets, we could put our office anywhere, so we chose a location with the additional space and amenities we need for the future. We look forward to continuing to provide our clients with the best service and value in the industry."
After recently celebrating 20 years in business, Hall is excited to continue to grow and serve clients from their new location.
About Hall
Hall is a globally recognized, data-driven digital agency that focuses on search engine optimization, technical SEO for retailers, paid search marketing, digital advertising and retargeting, web analytics, user experience optimization, and email marketing. The company is a verified WooExpert—recognized among the top WooCommerce developers in the world. Hall has been involved with WordPress and WooCommerce and has passionately contributed to WordPress for over a decade.