Portland, Maine – Seven employees from Hall Internet Marketing participated in the second annual Five Fifty Fifty Run/Walk for Mental Health at Back Cove Park in Portland. This 5k race is part of a series of fifty consecutive races in fifty states aimed to improve the lives of those affected by mental illness. Portland was stop number thirty-nine in the event put together by Adel B. Korkor, M.D., who hails from Wisconsin.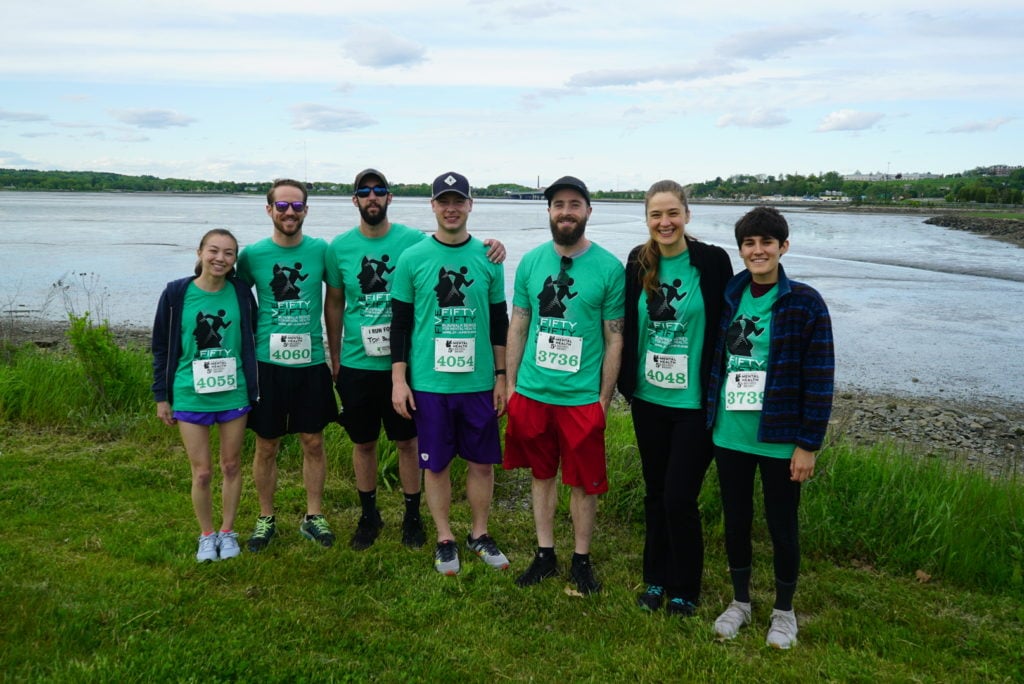 SEO Specialist, Olivia Nishi, and Email Marketing Manager, Zach Gilseth, narrowly tied for first place in the race. The rest of the Hall team enjoyed racing in the event alongside the other participants, whose number increased substantially from last year.
"We had a great time on the trail supporting a cause that doesn't always get the attention it deserves," said Administrative Assistant, Anna Pillsbury. "It was nice to see a group of people get together who care about improving mental health in America."
About Five Fifty Fifty Run/Walk Series
The mission of the Five Fifty Fifty Run/Walk Series is to make the world a better place for those suffering from mental illness. All proceeds raised from the series will be used by the Adel B. Korkor, M.D. Foundation to increase awareness and address the shortage of affordable mental health care, with a focus on underserved groups such as veterans, minorities, and those suffering from addiction.
About Hall
Hall is a globally recognized, data-driven, digital agency that focuses on search engine optimization, technical SEO for retailers, paid search marketing, digital advertising and retargeting, web analytics, user experience optimization, and email marketing. The company is a verified WooExpert—recognized among the top WooCommerce developers in the world. Hall has been involved with WordPress and WooCommerce and has passionately contributed to WordPress for over a decade.