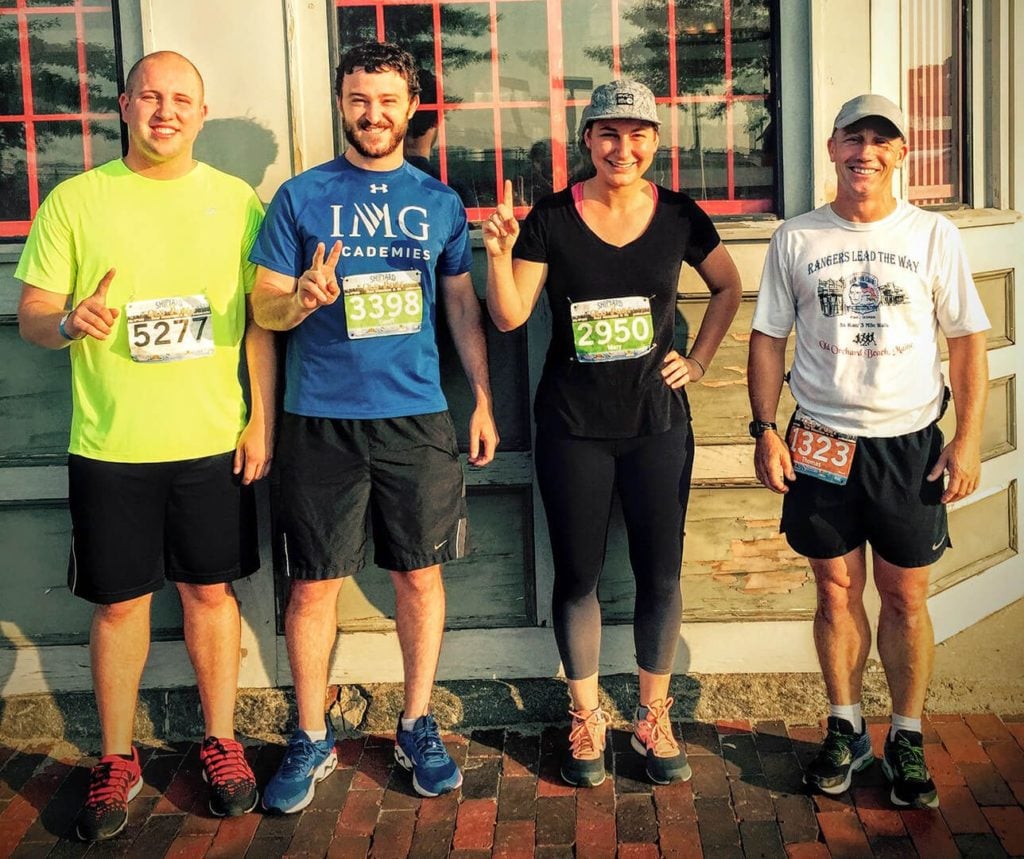 Portland, Maine – Five Hall Internet Marketing employees participated in the Old Port Half Marathon and 5K in downtown Portland on Saturday July 11. Company President Tom Hall, SEO Analyst Mary Soule and Client Support Tech Geoff Bell completed the half marathon, while VP of Operations Jonas Levasseur and Junior WordPress Developer Eli Dolloff finished the 5K course.
In an effort to promote company wellness, Hall Internet Marketing, a four time Best Places to Work in Maine recipient, encourages employees to form teams with their coworkers and participate in community events. This past winter, employees took part in the Moonlight Challenge at Shawnee Peak, a nighttime ski race supporting the Maine Children's Cancer Program (MCCP), and organized a Toys for Tots campaign in lieu of Secret Santa.
"As a company, we're happy to promote a healthy lifestyle and work-life balance," said Tom Hall. "Supporting staff's participation in wonderful events like the Old Port Half Marathon and 5k is a great opportunity to promote these corporate initiatives."
About Hall
Hall is a globally recognized, data driven, digital agency that focuses on Search Engine Optimization, Technical SEO for Retailers, Paid Search Marketing, Digital Advertising and Retargeting, Web Analytics, User Experience Optimization, Email Marketing and the design and development of WordPress and WooCommerce websites.