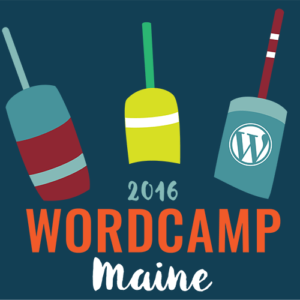 Portland, Maine – Ten members of Hall's web development and marketing staff will be volunteering at WordCamp Maine at the Maine College of Art (MECA) May 13 and 14.
Volunteer roles vary from event organizing and speaking, to assisting with registration of the 170 event attendees. Hall will also host a Speaker/Sponsor Dinner at their new Old Port office on May 13. The dinner is a chance to recognize the volunteers and event sponsors who make WordCamp Maine possible.
"Local WordPress communities like ours offer an incredible community resource for education, support and career growth," said Hall WordPress Project Manager and WordCamp organizer, RC Lations. "Having the opportunity to volunteer and contribute to those values is an extremely rewarding experience."
WordCamps are locally-organized conferences covering everything related to WordPress, the free and open source content management system that powers over 75 million sites on the web. The first WordCamp was organized in San Francisco in 2006. Since then, local communities around the world have organized over 500 WordCamps in 48 countries.
For more information about WordCamp Maine, please visit: https://2016.maine.wordcamp.org/
About Hall
Hall is a globally recognized, data driven, digital agency that focuses on Search Engine Optimization, Technical SEO for Retailers, Paid Search Marketing, Digital Advertising and Retargeting, Web Analytics, User Experience Optimization, Email Marketing and the design and development of WordPress and WooCommerce websites.