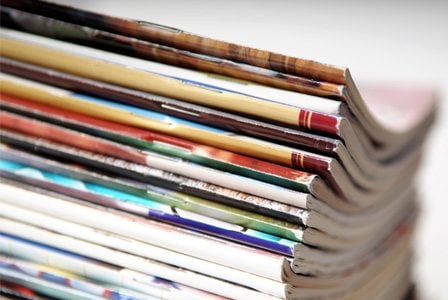 A few weeks ago, I attended the National Etailing and Mailing Organization of America Spring Conference (http://nemoa.org/) in Boston. With a full schedule of keynote speakers and smaller sessions, it was a wonderful opportunity for networking and generating ideas. There were plenty of relevant discussions, but the most popular focused on ways to better engage customers in the digital world.
Much of the conference highlighted ways for direct marketing merchants to succeed in a new era of multichannel marketing. Mobile and social media were the hot topics. Here are a few takeaways I had after attending the conference.
Combat Product Devaluation
E-retailers struggle with a devaluation-plagued environment. Consumers can quickly and painlessly comparison shop online. Competitors offer sales and discounts year round in order to woo new customers, drive traffic, and boost sales.
In order to stand-out in a cluttered and competitive market, brands need to create product differentiation. To maintain a competitive edge, e-retailers must sell what others don't have, by being "first to market" with new products or having exclusive arrangements with manufacturers on select variations of the product. Digital marketers need to work closely with merchandising teams to illustrate to consumers what makes these "hero" products unique and worth paying more for.
Take Advantage of Customer Feedback
During his merchandising presentation, Frank Oliver, Product Design and Development Manager at Gardener's Supply Co. (http://www.gardeners.com/), described how he utilizes reviews and customer feedback to design and develop new products. Several of the customer-driven designs and line extensions have become top sellers for Gardener's Supply Co.
Over half of customers read online reviews before making a purchase decision (https://econsultancy.com/blog/9366-ecommerce-consumer-reviews-why-you-need-them-and-how-to-use-them). They are now considered essential for e-commerce sites. Rather than viewing negative reviews as a constant, looming threat that could turn off countless potential customers, savvy merchandisers and marketers can incorporate this feedback and strengthen their respective programs.
Tori Tait, Senior Community Manager for The Grommet (http://www.thegrommet.com/) discussed how Pinterest users curated tutorial-style images from their site and helped to drive brand awareness and sales. The Grommet team adapted the visual conversation on Pinterest to other mediums, from email design and the product pages on the website. Digital marketers who can learn to tune in to activity on sites like Pinterest, Tumblr, Polyvore and Instagram, may uncover valuable insight in to how consumers are using brand images and talking about their products on social media.
Don't Ignore Mobile Phones
Mobile allows customers to be "always on" with your brand, from comparison shopping at a store to posting about their experiences on social media. Below are some mobile stats heard from the keynote speaker presentations:
Over half of email opens occur on a mobile device.
An estimated 65% of search journeys start on mobile devices.
More than a third of visits to top e-commerce sites come exclusively from mobile.
Over 50% of search queries occur on mobile devices in some verticals.[S1]
Mobile usage is adding digital consumption and online purchasing. We have more devices to choose from, and the ability to access information from anywhere at anytime. Although most consumers may still ultimately complete their purchase from an e-commerce site on a desktop device, they will likely interact with the brand several times from their mobile phone: opening store emails, reading a post on Facebook, or viewing behind the scenes photos on Instagram. The challenge for digital marketers is to meet the needs of mobile-based customers through responsive email marketing and web design.