Contact forms on your website commonly serve as the initial communication point between a potential customer and you or your sales team. Creating a contact form that attracts attention and is frequently filled out by your website visitors requires research to find out not only what you want out of the form, but also learning what the visitor wants in return.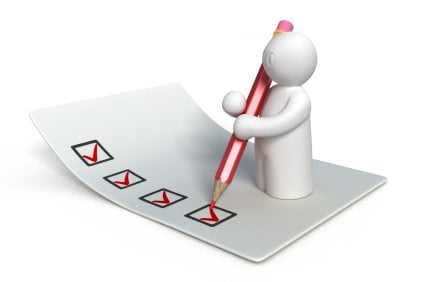 Establish Trust
Similar to how you would ask a new acquaintance for contact information in the real world, requesting this information online should be friendly, honest and clear. By avoiding asking for phone numbers and mailing addresses, you not only speed the process up, but the visitor doesn't have to part with what they may consider sensitive and private information. Also, stating that you won't add their name and email address to a marketing list or share it with other vendors increases the likelihood of the form getting filled out.
Keep it Short, Keep it Clear
When people are browsing for something on the internet, their time is valuable. The faster your website visitors can find the information they are looking for and be headed for the door, the better, and the same goes for your contact form.
Your form should ideally have anywhere between three and five fields to fill out for optimal speed, allowing visitors to easily add and send their information and move on. Ensure that the form fields are clearly marked and if they are required fields, make sure it is clear that you need this information before submitting the form.
Try a Content Experiment
If your contact form gets used quite a bit, it might be a good idea to think about using Google Analytics' Content Experiments. This feature allows you to alternate landing pages using a random sample of website visitors to see which version performs best.
For instance, maybe you want to rotate the verbiage of a Call To Action above your contact form. On one version of the form, you could highlight that by filling out the form, they would receive a "Free Estimate". The alternate version could read that they will "Receive a Complimentary Hour of Consulting". After the forms are active for a specified amount of time, the experiment chooses a winner based on the higher percentage on which performed best.
A few Cloud-based Contact Form Tools