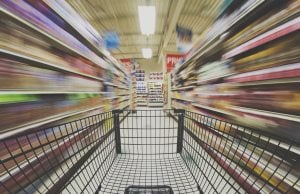 The competition is fierce when it comes to selling products on comparison shopping engines. Brands are bidding for your business and will pay attractive CPC rates to get it. A well optimized product feed can be the difference between a conversion for you or your competitor.
But what can you do to further optimize if you sell on, let's say, three shopping engines? Here are four mistakes you DON'T want to make:
1. Don't send all products to all shopping engines

Shopping channels are not created equal, and they do not attract the same kinds of shoppers all the time. For this reason, it's important to rigorously track the performance of each product in your data feed. Review performance across each channel for individual SKUs and remember that it's okay to remove a product if it's not performing in a particular engine but doing quite well in another.
2. Don't submit poorly optimized product names
Shopping engines use algorithms similar to search engines like Google, Bing, Yahoo!, etc. Therefore it's important to include key elements like brand, title, color, size, etc. Each shopping engine has different character limits so it's important to know the data feed requirements and optimize accordingly for each engine.
3.  Don't submit bad product images
What constitutes a bad product image? Most shopping engines will suppress listings if images contain anything other than the product itself. Shots of products with excluded accessories, non-white backgrounds and illustrations are just a few of the image standards that Amazon uses to provide its shoppers with the best experience every time.
4. Don't submit inconsistent prices
It will confuse shoppers if they see one price on a shopping engine and a different price on your store. Not only is it frustrating to the shopper, but some shopping engines will penalize you by suppressing the listing.