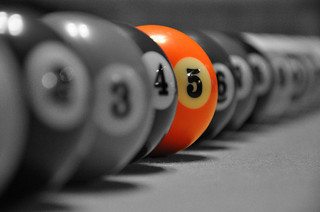 This week I was fortunate to work with a great room of local nonprofits on the current state of social media and how nonprofits are utilizing these tools. At the end of the event, I heard from a few of the attendees on how surprised they were at some of the things they can do with social media, that they had never heard of before.
Here are a few things they told me that they were excited to bring back to their organizations at put into place ASAP:
Have your board, staff and volunteers add their Volunteer Experience and Causes to their LinkedIn profiles – Last Fall, LinkedIn added a new feature to user's profiles – adding volunteer experience and causes that are important to them. Adding that content to personal profiles is great for their digital footprint, but it is also good for your organization too. Educate those who are most passionate about your organization on how to add this to boast their profile.
Empower volunteers to get their voices heard through social media – Volunteers are wonderful for your nonprofit. They often volunteer because they care deeply about your cause. They also really like talking to people about their experience. Organizations can capture this energy and encourage their volunteers to share their experiences on social networks.
Apply to Google Nonprofits for some perks – Much like LinkedIn, Google spent some man hours beefing up their offers for nonprofits as well. Nonprofits can apply to be a part of the Google for nonprofits program. Besides all the learning materials, one of my favorite perks is the YouTube for nonprofits offer. With YouTube for nonprofits, your organization can add a donate button to your YouTube channel, stream videos live, add calls to action to your videos and more. Sounds like a neat program and opportunity to use video to connect with your organization's supporters.
Google Analytics, Google Analytics, Google Analytics – Google Analytics is a completely free tool that you can use to see what is going on with your website. Know which pages and content perform best, where people are coming from to get to your site, how long they spend on your site and so much more. There aren't reasons to not have it added to your site. You only need a tiny bit of technical expertise to add the code to your site and then it is pretty easy to use.
Export contacts, import to Facebook and suggest they like your page – If you want to add more Likes to your organization's Facebook page, you can import email addresses and invite them to Like your page. From your organization's Facebook page, all admins can Build Audience (top of the Admin panel), choose Invite Email Contacts and import them. This could be great for your email newsletter list, volunteer list, board member contact information etc.
Social media is great for nonprofits! The two go so well together. Many organizations have had great success promoting their programs, growing their events, getting their message out, educating the public and creating change. Hopefully a few of these action items above can help your nonprofit too!