Google My Business is a free tool that businesses should use to improve their local visibility on Google. It doesn't take long to set up and allows business owners to be in better control of their local search results. Below are seven important things you should do to optimize your business listing.
Claim Your Business
There are a surprising (i.e. concerning) number of unclaimed Google My Business listings in existence. If yours is one of them, you're missing an opportunity to improve local search. If you haven't already, claim your business(es) and create a Google My Business account.
Define Your Service Area
If you're a business that travels to provide a service to customers, Google My Business allows you to specify your service area. You can define this by entering states, counties, cities, postal codes, and more. This will highlight your specified service area on the map. You may provide your business location and a service area, or choose to omit your physical address if you're not open to the public.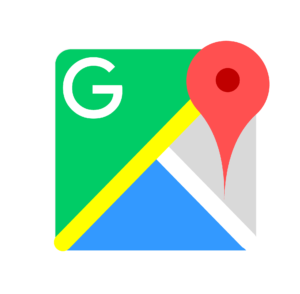 Provide Relevant Images
The photos you provide on a local listing can have a significant impact on potential clients. Include an image of your logo, photos that showcase your service or products, and an up-to-date picture of your office building or business, if applicable. Make sure your photos are high-resolution, in the right format (JPG or PNG), and meet all other Google My Business photo guidelines.
Double Check Your Business Hours
When creating a listing, you'll want to make sure your business hours are correct to avoid potential customer confusion and frustration. This is vital if customers regularly visit or contact your business. It can be easy to get this information mixed up if you're managing multiple locations with slightly different hours. It never hurts to regularly monitor your listings to make sure there are no errors, and that nothing has been changed by mistake. Additionally, don't forget to update your hours on holidays and other unexpected times you may be closed.
Provide Multiple Ways for Clients to Get in Touch
Google My Business offers a number of ways for customers to contact you. As an owner, you can include the following in your listing:
Your website.
A place for customers to book a service or appointment.
Click-to-call phone numbers.
Take advantage of these features when applicable.
Manage Your Online Reviews
Be sure to check on your listing(s) often, especially if people are leaving your business reviews. Make a great impression by being active and communicative online. Thank people for their positive feedback and take the time to appropriately respond to any negative reviews.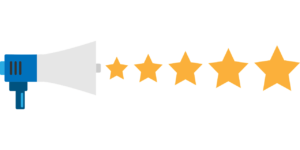 Update Your Listing if You've Moved or Closed
While there are a lot of things to think about when you're making a move, updating your Google My Business listing should be on the list—especially if you're a business that relies on brick and mortar visitors. Updates to a listing location will require re-verification and can take several days for Google to process, so make sure you plan accordingly. If you have a business location that has closed, make the listing as "permanently closed" rather than deleting it.
By doing the above, you'll improve your local search and be in control of how your business location shows up in the future.