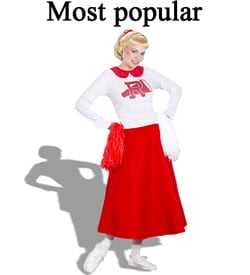 The measuring geek is at it again. Social media this and social media that… everyone is talking about it and wants to join and get as many fans or followers as they can. I am proposing instead of measuring how many people – we focus on which people and what they do with your content. Are you participating in social media to be popular or do you find social media as a useful, powerful tool that can help your personal and professional brand grow?
In my webinar this week we talked about Measuring Your Social Media Efforts. Many people don't like to measure their time and results, because then it isn't fun anymore. There are lots of ways you can measure your energy spent and return.
I'm soooo popular
If you think just by measuring your Facebook fans, Twitter followers, blog subscribers, LinkedIn network, MySpace friends etc. you have a true testament of your success in social media I would have to politely disagree. Being popular is great but are all of these people engaged in your content?
I had the nightmare pleasure of attending my high school reunion and have you checked in on how all the popular kids in high school are doing these day? Now the geeks – they are the ones running the world. Popularity wears off. Someone will always have a shinier, prettier new object to distract them unless they are invested in you and your products and services. If that investment and interest is there, they will stick with you.
A better way
Try to measure your engagement levels. Those things that make people stop their busy day and comment, re-post, link to your content.
Weigh more heavily your Google Analytics results. Things like your content pages viewed most, traffic sources, unique visitors etc.
Create landing pages and target them to specific social networks audiences
Count conversions on those landing pages – whitepaper downloads, enewsletter signups, free downloads, forms filled out, purchases etc.
Those are just a few suggestions. Being popular is fun but with social media you are building relationships not just numbers. It's not the number of eyeballs you get it is whose eyeballs that really matter.