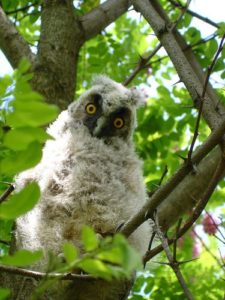 I was recently talking about blog subscribers versus blog readers with a friend and then I saw this great post from Convince and Convert on his opinion of how to get more blog subscribers.
As you create your blogging goals and strategy, you should have an idea of who you are writing for and make a note of the data points you are going to measure to determine if your blogging initiative is working or if it isn't. One thing to think about is if you are writing for subscribers or readers.
A blog reader is someone new who stumbles upon your blog because someone shared it with them, they searched for something and you came up in their search results, they found it on a social media site, etc. A blog reader will then read your post, marvel at how smart you are and then carry on with their merry day. They also could do other things like contact you, buy your product online, download your ebook, etc. but generally they come, they read and then they go.
The amount of blog readers you have can be measured by how many visits you blog posts are getting and maybe even how many unique visitors your blog is getting.
A blog subscriber is someone who actually subscribes to your blog. They choose to either receive your blog via RSS or email and each time you publish something, it is sent to them. They have subscribed to your blog because they are a fan, they love your products, they like what you have, and they feel like you are speaking specifically to them. You can measure your blog subscribers in your blog admin section (if you allow subscribers).
How do you get more blog readers?
Have catchy, attention-grabbing blog titles
Make sure your posts are helpful so people want to share them
Have a good social media presence
Try bookmarking sites like Stumbleupon to reach new readers
Tie in current news and events where applicable – capitalize on people searching for those phrases or talking about them
Link to other blogs in your posts
Invite guest bloggers to post for you
Interview experts in your field
Post lists (top ten way to…)
Write about what you know about
How do you get more blog subscribers?
Narrow your blog's focus to a specific group of people
Make sure it is easy to subscribe to your blog
Network on other blogs and forums in the niche you are trying to get attention in
Give your subscribers information they won't get anywhere else
Post regularly, let people get accustomed to how often they will hear from you
Build a brand and community (#21 on SEOmoz's oldie-but-Goodie-list)
Ask them to subscribe – add a line at the end of your post, ask people on social networks, popups, etc.
Write about what you care about
Which is better is up to you. It depends on your goals, your products or services and what you are trying to accomplish. Understand the difference between blog readers and subscribers and which you are trying to reach, then tailor your posts to grab specifically their attention.
What other tactics to do you use get more readers or subscribers? Which do you feel is more valuable for your business?
Image source: g_kovacs