Google Analytics (GA) and Google Webmaster Tools (WMT) provide a wealth of information about website usage by visitors and the Googlebot respectively. When used individually, account holders can see key visitor metrics using GA and uncover issues that may be negatively impacting website health in WMT. While using each of these products individually is great, combining them is even better, allowing you access the powerful WMT data within GA.
Assuming you have already enabled tracking on your website and have it verified within WMT, the process for associating the two accounts is rather simple.
Your first step will be logging in to GA and choosing the Admin tab from the top navigation bar:

Once you've chosen the account you want to modify, you'll then choose which property to edit. After choosing the property, you'll want to select Property Settings.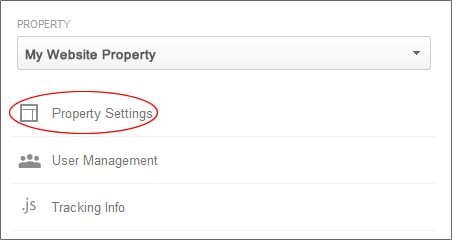 Once in the Property Settings view, you can to scroll to the bottom of the page to find the Webmaster Tools Settings.

After you've chosen the website you want to associate, save the changes and then switch to the Reporting tab in the top navigation bar.

Once in the Reporting tab, you'll see options for Search Engine Optimization in the left navigation bar toward the bottom of the list under Acquisition.

From the Search Engine Optimization tab, you'll have insight into impressions, clicks, and average SERP position with relation to:
Queries
Landing Pages
Geographical Summary
Since the data is already available in WMT, it will back fill as needed in GA and give you instant data for insights and reporting.
For more walk-throughs and tips check out the rest of our Google Analytics Blog Series.