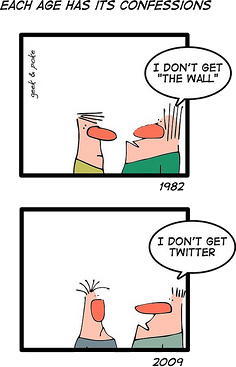 Photo credit:
Search Engine People Blog
Social Media is just conversations happening online. We have covered that. People are talking online with people they know and people they know only virtually. In those conversations they are also inadvertently reviewing products, services and looking for advice about their next purchasing decision.
By participating in social media in the B2B world you have the opportunity to reach new customers at a new touch point, share content about your company online in other spaces than just your website and the potential to create trust with your audience… All so when it comes time for a purchasing decision or expert advice, they come to you.
Should your company be participating in social media?
I have two things to answer that today:
Are your customers participating on social media sites? And are your BEST customers there?Figure that out first. Send out a survey with your next newsletter, have a conversation with your best customers, ask other people in your industry etc. Don't set up your business on social media because your favorite author is or your marketing buddy told you to after your hike last weekend.Your company has a unique niche of people who use your products and services (doesn't it?).

You are trying to reach those people and probably not your friend or your favorite author. I also just read a blog by Seth Godin, Some people are better than others. I like Seth's blog because it makes me think. You aren't just trying to reach everyone but your best customers.

What are you missing out on by not participatingIn Chris Brogan and Julien Smith's book Trust Agents, they remind us that you will survive if you don't participate in social media. You will probably be just fine actually. What you need to weigh out is what potentially will you be missing out on by not being a part of these online discussions? Tom Hall has had great success using LinkedIn to foster business relationships, I have put quite a few people in our sales lead column through Twitter. Social Media is a tool that we find very valuable for both B2B and B2C industries.Use tools like Google Blog Search, Twitter Search and the new social searches to see if people are talking about your business right now. Is there benefit for you to be participating in social media to react and respond to content in these networks?
All the world a Twitter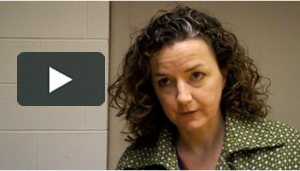 The social network we get asked about the most is Twitter. It is still pretty new, it is unlike anything else we have seen yet and those who are participating seem to be addicted and that is all they can talk about.
Unlike any other social network, on Twitter you choose to 'follow' people or not by the content they produce (their tweets). Sometimes you follow people because of their geographic location, their picture or because you know them 'in real life' but generally people find people to follow (or subscribe to) strictly on their content they produce.
This unique phenomenon is still being figured out but I am seeing some really great work done by people in the B2B space who are using Twitter effectively. I will be doing a webinar next month Tweeting For Your Business! An introduction to Twitter.
Laura Fitton aka @Pistachio, co-author of Twitter for Dummies, tackled the "Twitter for B2B" question recently. A video of her interview with Jeff Cohen from Social Media B2B is on his site. Check out her interview here.