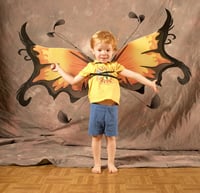 Having a business blog can be very important as a great way to direct traffic to your website, generate sales leads and make steps towards having people talking about you and your services.
Perhaps you have a blog but you really aren't updating it as much as you should. Maybe you think you want to start a blog but just can't get off the ground. Here are a few easy steps to settle your blogging nerves and get started on the road to a more successful blogging campaign:
Keep a running notepad of ideas and inspiration

Sometimes the hardest part is when you sit down once a week, month or day to find motivation to start typing away. What I do is keep a tab open in my notepad and each day when I find an article, picture, or have an idea I jot it down with a link to the site that I saw it on. When the time comes for me to write, I have a whole page of thoughts and ideas that inspired me. I erase the ones I used and keep the rest for blog fodder for another day.

QUICK TIP: Love it or hate it check out technorati.com and browse your industry or interests for the 'who's who' and the 'what's what' of what is going on.

Think about your audience

Remember who is reading your blog. Think about the things they want to know about. You are an expert in something and people come to you for your knowledge. Even if it seems old hat to you, it isn't to your readers. Offer your knowledge – DON'T offer sales hype! Fill your blog with informative content that can solve a problem or answer a question for your customer.

QUICK TIP: Go through your outbox. What question are you answering over and over to your customers? Make that topic a blog post.

You don't have to go it alone

A balanced business blog can have multiple authors. Your business is made up of more than one person so your blog can be too. I do recommend having one owner of the blog to monitor content and keep your blog on a schedule and focused. Consider asking individuals you respect to do a guest post on your blog.

QUICK TIP: Start an interview over email. Email someone in your industry or related field and have an interview over email. Use the interview as a blog post.

Read, read and read some more

Some say the best thing for writing is reading. Read other blogs. Read your competitor's blog. Read your heroes' blog. Read books, magazines, papers, the back of cereal boxes. Sometimes your inspiration will come from the strangest places or with something you read that you disagree with completely. Reading also helps make sure you are still processing outside thoughts. It's an opportunity to get in someone else's head and not just be in your own.

QUICK TIP: Try commenting on one blog post you read a day! This will help get your creative juices flowing.

You don't have to be perfect

You don't have to be Mark Twain, Ernest Hemingway or Shakespeare. Be yourself. After you have written your post take some time away from it and re read it later but before you post it. Have a friend or coworker read it. Watch for typos, they really bug people. Your grammar has to make sense but take it easy on yourself. When your blog gets picked up and published as a book then we can go through line by line with the editors – but for now take it easy on yourself.

QUICK TIP: Type in a Word document before adding to WordPress and spell check!
I hope that these tip and tricks can help you. Do you have any suggestions on what you do to get inspiration or to keep your posts flowing out regularly? I would love for you to share with our readers what helps you the most!
photo credit Olaf