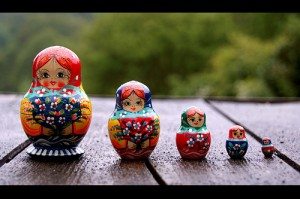 One of the easiest ways to improve your content marketing/social media marketing is to share the load. Instead of being responsible for everything yourself you could share posting, tweeting and writing with other people. Not only will this help you out but it will add different voices to your messaging, which is great for your readers.
You could bring in other staff members to help you create content. You could also take a page from Guiding Stars and use your community to write for you.
If you are going to hand over the keys and use WordPress for your blog, you should set up a User for anyone that will be logging into your blog. As you set them up, you need to choose which Role they will have. This is a very important step and will determine how they can interact with the Admin section of your blog.
Here is a breakdown of the different kinds of Users and what the capability of each level is:

Subscriber – A Subscriber to your blog does just that – they subscribe to get your content. They are able to manage their profile but they cannot post content to your blog or read draft posts. The largest benefit of being a Subscriber is if you want to leave a comment on the blog, you won't have to add your information to the form each time.
Contributor – A blog Contributor can log in and create a post. They cannot publish their post. Someone with a higher WordPress Clearance level has to come in, review the post and can then publish it. This is great for handing over some content to staff or your community but you want to review each piece before it goes live.
Author – An Author is able to log in, create posts and they can publish them. An Author cannot approve a post written by anyone other than themselves.
Editor – An Editor can log in, write and publish their own posts. They can also access other people's posts and drafts. They also have the ability to publish anyone's posts.
Administrator – An Administrator has access to everything on the site, including the HTML, CSS and all plugins of the blog. They can add and edit anyone's posts and they can edit the look and feel of your blog.
So if you are looking to lighten your load for 2012 and want some help coming up with blog entries, try using WordPress User levels to get other voices to your blog but still be in control of what is posted and by whom.