This is an entry in our daily Internet Marketing Advent Calendar series. Each day your favorite marketing elves will focus on a new topic to get your internet marketing in order before the start of the new year.
'Tis the season for gatherings – with friends, family, coworkers, etc! This weekend kicked off the first of of many gatherings I will attend in the next 27 days. It got me thinking about events and what role they play in having a presence on your we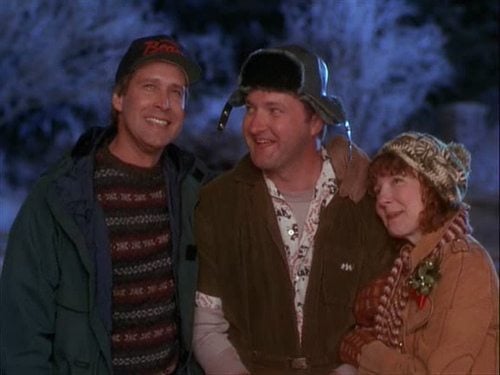 bsite.
For most of us in the B2B industry our monthly calendar consists of a few work-related events. Events are an important part of the way we conduct business; they allow us to expand our education, meet like minds, get new ideas, and network with others in our industry. Not only are they important offline; they are also an important part of content for your website online.
When you go to industry events and especially if you host events you should have a section on your site to showcase that. The section can promote events your business puts together, events that your business will attend, and even industry-related events that you think may interest your audience (even if no one from your business is able to attend).
Why is event content so great to have on your website? Here are a few reasons:
New – New content keeps your site updated and fresh which increases the likelihood of return visitors. It also shows people who visit your site that you care about your website and your business by not letting the content get dated.
Timely – Timely content is great because it offers you a chance to attract people when they are looking. As events happen people are probably searching for them online. If your website promotes upcoming events there is an opportunity for you to reach a new audience of people who are looking to attend those events. You might not offer a way to sign up for an event but you can be helpful and promote the event and then direct the user to the proper page to sign up.
Trust –  Showing that you're involved with the happenings in your industry whether you're sharing event information, attending events, or hosting events delivers and underlying value to your customers. When people are researching a product or service online they look for indicators to help them make choices. Showing your activity with events on your website demonstrates that you are an authority in that space.
Sharable – Information about events; whether they are upcoming or have already happened, will be talked about both on and offline. People will share photos from events they have attended or pass on a link to someone interested in upcoming events. By having this content on your site you are offering a way for people to share your content.
Event related content is a great addition to your website and content marketing strategy. Not only is it additional content to keep your site fresh but it may help promote you as an authority in your industry. I hope you have a great December and enjoy all your special gatherings.
If you're already promoting your events on your business website check out the slides below on using social media to market your events. It's our little gift to you!