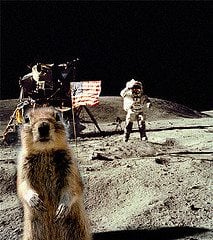 Photo credit:
kurtmac
We have talked a lot about blogging; how it is good for SEO, establishes you as an authority in your industry and as a home base for your social media efforts. The more you blog, the easier it gets. The more you blog, the more you find out what works and what doesn't. You can determine which blogs get the most traffic, have the best conversion, have the lowest bounce rate, longest time on site and which have helped you in search.
In our experience blogging and in consulting many clients who blog, there is one factor that helps almost all of the factors mentioned above no matter the industry – images. Blog entries with an image included in the post tend to do better all around.
Blogging in general can be tough so the added responsibility of finding a complimenting image can be daunting. Your image can set the tone of your blog, create interest so the visitor reads your entire post, help you make a point or just help people who are more visual. Also, if you are sharing your blog posts on social networks, like Facebook, your image becomes the thumbnail of your link and that image alone can get the click to read your post.
Here are a few of our favorite options for finding images for our blog posts:
iStockphoto ($) – Probably the most popular, royalty free photo site is iStockphoto. The site has a large catalog of available photos that you can purchase. Once you purchase the photo, you do not need to attribute it. Generally speaking, using more iStockphotos makes your blog look more professional. They also have a free photo every week so you can start building your own photo library and use one of the free photos later when you have content that fits with it.
Flickr (Free) – Probably my favorite place to find blog images is Flickr. If you are an amateur photographer, this is a great place to host and share some of your images. If you are looking for content, this photo sharing site is getting some attention for the large amount of quality photos that you can use for free. When you are looking for a photo to share on your blog use the Advanced Search section and check the Creative Commons options you need for your content.
Google Advanced Image Search (Free) – We all know about Google Image searches but Google also has an Advanced Search option like Flickr. Choose the licensing option that you need for your content and search away. I haven't had the best luck using Google's Advanced Image Search, because I don't think many people tag their content for reuse.
Point and click (Free-ish) – If you have the equipment (hence the 'Free-ish' – you need the equipment first), you should try taking some of your own photos. Many of us have cell phones with cameras and a blog image doesn't have to have that high of a resolution, so almost any camera would do. Take a photo of what inspired you to write the post or something that you think compliments your content or tone nicely. Adding your own photos are a nice way to make your blog more personal. You also don't need to attribute your own photos, unless of course you want to.
Hopefully that is enough to get you started on adding some cool images to your posts!
Remember that if you are going to use someone else's content and not pay them for it, they need to be given credit. Look for images with Creative Commons licenses that are labeled as available to reuse.