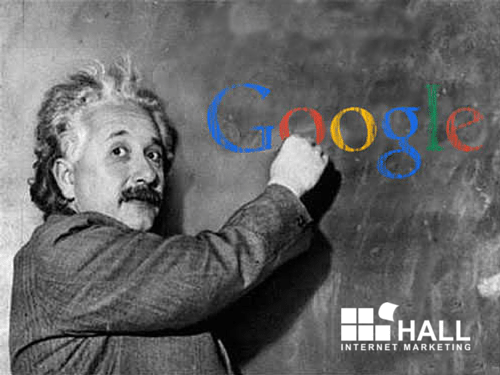 If you haven't heard by now, Google has full intentions on April 21st to change its mobile search algorithm in order to better serve mobile users. With an increasing number of web searches coming from mobile devices, Google has decided it's time to change how it ranks sites based on this trend. Gone are the days when the only thing that mattered was site content. Now what matters is a combination of factors and your site may not be ready for it.
Why does this matter?
As it stands, anyone who is not running a responsive or mobile optimized website is in danger of losing their current rankings in Google mobile search. Responsive design, for anyone who doesn't know, is a website layout that can re-size itself depending on the device it is being viewed on. Essentially, a responsive site is visually optimized for desktops, tablets, and mobile devices. If your site isn't 'responsive' or it doesn't have a separate m.domainname.com site, this algorithm update applies to you.
How is the algorithm changing?
Google's old view focused primarily on quality of your content, but this doesn't seem to be the case any longer. Mobile user experience is now viewed by the algorithm as being just as important as content and will remain that way for the foreseeable future. The algorithm will start favoring mobile sites that have easily legible text, easy-to-click buttons and links, and that can be re-sized to fit whatever screen they're being viewed on. Consequently these changes will have users finding it easier to get relevant, high quality search results that are optimized for the device they're using.
Who will this affect?
In a word, everyone. Google's mission isn't to cater to websites, it exists to give the end user the most content possible now with an increased focus on user experience as well as quality content. Once these changes take place a lot of companies will find themselves struggling to stay relevant in Google's search results. This has the potential to create big problems for online-only storefront websites in particular.
What steps can you take to avoid this?
Unfortunately, the only way to stay ahead of Google's mobile search changes is to move your site onto a responsive or mobile optimized platform. To reiterate, if you want to be and stay competitive online, it's probably time your site became optimized for any type of device that may request it, be they monitors or mobile devices. This trend has no sign of going away anytime soon and anyone who doesn't switch over will soon be left far behind their competitors.
To test if your site is optimized for mobile devices Google has provided this test:
https://www.google.com/webmasters/tools/mobile-friendly