Google My Business (GMB) is a free tool for businesses that has a positive impact on local SEO. Creating a Google My Business account allows a business to show up on Google Maps and have control over its listing. Additionally, its visibility will improve for increasingly popular location-based queries such as "the best beaches in Scarborough, Maine" or "strawberry picking near me."
Google My Business, launched in 2014, leans into providing a social experience for users with its most recent update. Since retiring Google+ in April, Google has begun integrating social media-like features into its current lineup of apps and business tools. The updated GMB experience on mobile allows businesses to better craft their online identity, increase customer acquisition and retention, and provide business updates and offerings in real-time. Below are a few of the new features businesses can take advantage of.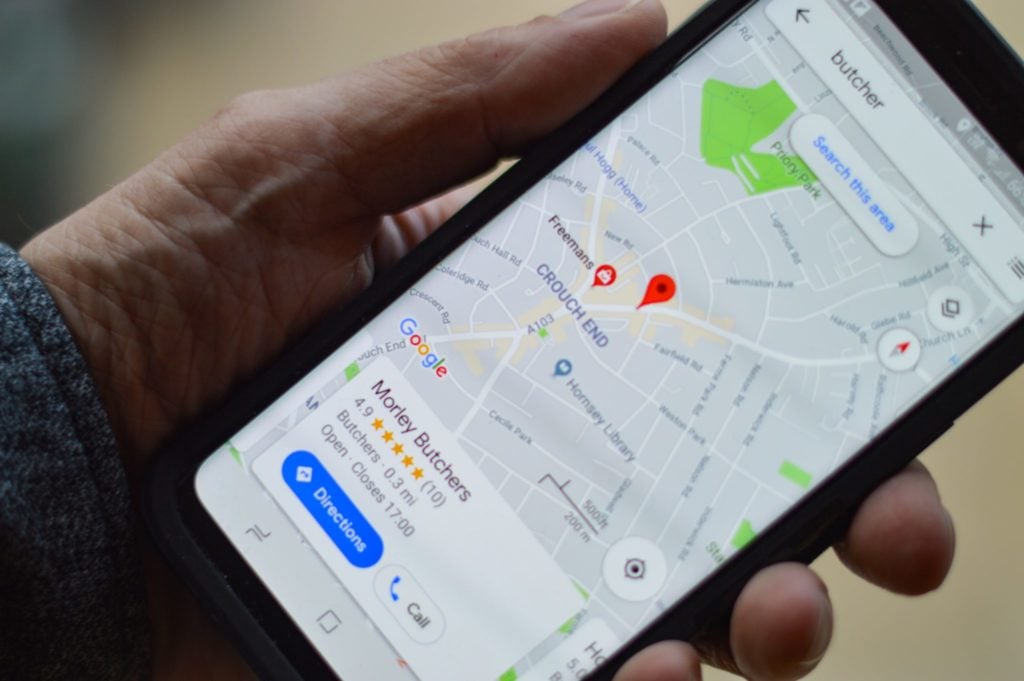 Offer New Customers Discounts Instantly
Taking a cue from social sites, Google My Business profiles now have a "follow" button. When someone follows a business, they'll receive updates from them in the Google Maps app. In exchange for a follow, businesses can offer a discount that's immediately available for new followers to download and save in their Offers folder. Businesses can continue to keep engagement with exclusive offers only available to followers.
More Prominent Logos for Brand Recognition
Businesses will be able to upload a logo for their profile once they complete their core information. This is an incentive for businesses to include the proper address, phone number, and hours of operation in their listing. Logos will be prominently shown in the right-hand corner of a business profile.
Create Offline Marketing Materials
Free from Google, businesses can now encourage and showcase customer reviews with branded stickers, posters, and other marketing materials. The new marketing kits for GMB profiles allow businesses to choose from different styles when creating printable posters and unique social media posts. Businesses that request a kit can come back for new materials throughout the year.
These are just a few of the recent new updates to Google My Business. How do you think users will react to the new social media-like experience of GMB in Google Maps?