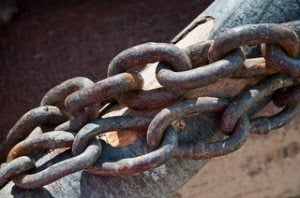 Google's Disavow Tool was designed in the wake of the engine's Penguin update as a way for webmasters to indicate to Google which inbound links are unwanted.
Understanding Penguin's Impact
The guiding principle of the Penguin update was to penalize websites using manipulative techniques to achieve high rankings. The update negatively impacted websites selling links, as well as sites with spammy link profiles. Many sites which have not been intentionally buying links were also impacted by the update, because they have links from "untrusted sites."
The primary purpose of the Disavow Tool is to help webmasters clean up if they've hired a bad SEO or made mistakes in link-building in the past.
So, what's a Bad Link?
Bad links may include:
– Links coming in from poor quality and spammy sites.
– Links from irrelevant and "untrustworthy" sites.
– Links from paid posts or directories.
– Links that have "unnatural link warnings" in Google Webmaster Tools.
Evaluate Your Website's Link Profile
Analyzing your site's link profile can be a time intensive task. Google Webmaster Tools is an effective, free tool that you can use to evaluate domains and individual links pointing to your site. After you've logged in to Google Webmaster Tools, go to your Dashboard > Links to Your Site > Download Latest links. Your downloaded file will have the newest links on top.
With this list, you can judge the domain on your own to see if it is a healthy one or not. Given the risk associated with disavowing good links by accident, it's important that you carry out a little investigation to conclusively sort the good from the bad. You'll want to click through to every referring website. You may find that many of the links that appear to be suspicious are actually harmless, or, at the very least, they've been deactivated or appended with the "no follow" code that will prevent them from negatively impacting your site.
You should not disavow an entire domain unless you are completely sure that every single link is useless and potentially damaging. The bottom line is to research thoroughly before taking any steps for link removal.
Email First, Disavow as a Last Resort
Google recommends that you contact the sites that link to you and try to get links taken off the public web first. For example, if you've paid for a link on directory website, the webmaster may be agreeable to removing the link without further issue. If, despite your best efforts, you're unable to get a few backlinks taken down, it may make sense to use the Disavow Links tool.
Using the Google Disavow Tool
In order to submit links to the Google Disavow Tool, you'll need to compile a text file that outlines the domains or specific links you'd like blocked, as well as comments on why these links should be disavowed. The information should be listed in the following format:
1. Exact link domains "as is" (http://www.spammywebsite.com/terrible-link).
2. Root domains or subdomains should be paired with the prefix "domain" (Example: "domain:spammywebsite.com").
3. Comments should be preceded by the "#" sign (Example: #The webmaster has not responded to my requests to have this link removed").
Each of these pieces of information should be listed on its own line. Once your file is complete, upload it to the Disavow Links tool within Google Webmaster Tools.
Once your file has been uploaded and propagated across Google's servers, you should see changes in your site's link profile. Remember that Google has indicated that they may not remove every disavow link request, and that it may take a few weeks for your site to be indexed with these changes.
Finally, Google allows webmasters to upload additional files with corrections, if you find that you've excluded the wrong domain or link. However, repairing mistakes made to a disavowal file can take weeks or month to be implemented across the web. During that time, your site may experience decreases in PageRank, as well as referral traffic. Proceed with caution and be sure to check your work.
Photo credit: Horia Varlan