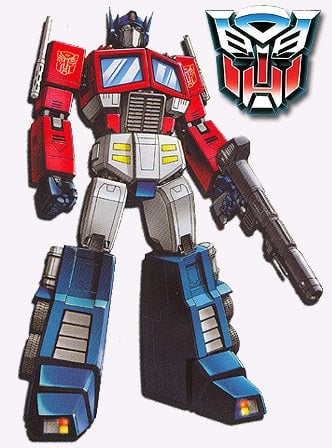 We know… it happens. Facebook is confusing. You probably set it up in a a hurry. Then you started using it, you got some friends and some traction and realized your Facebook page is actually set up as a personal/profile/timeline and not as a business page, like it is supposed to be.
You don't want to discredit the followers you have gotten and you don't want to have to say all that time you put into it was a waste… so what is a busy marketer or business to do?
Now you can convert your personal profile into a business profile. All your 'friends' will carry over to it you but they will turn into 'likes'. For more information about converting your profile, read these FAQs from Facebook.
The only other thing that will transfer along with your friends will be your Profile Pictures album.
You can (and should) backup your information so you have it and can repopulate your page after it has been transferred. Below is info from Facebook on backing up your timeline information.
To avoid losing important content, we recommend taking these steps before you convert your profile (timeline):

Download your profile (timeline) information. You can download a file that contains all of your sent and received messages and all of the photos and videos you've uploaded to Facebook.
Appoint a new group admin or a new Facebook Page admin to any groups or pages that you manage. The account you're converting will lose these admin rights during the conversion process.
To actually convert your personal page to a business page you need to go here.
Facebook takes you through some very simple steps to make the change. Follow along and when you are done, your personal page will flip to a business page.
Some things I have seen and heard that may freak you out:
Your Friends who convert to Likes will not show up instantly. I have flipped a few pages and it took a matter of minutes but I have heard of it taking longer… even days.
You no longer have a personal page. I know that is what you just got rid of but it freaks people out. You will need to create a new personal page.
The 'Use Facebook as Page' link goes missing. That is because, as stated above, you no longer have a personal page. You currently have only the business page.
Your search bar goes away… it comes back though.
Some things I would do before converting my profile
If you are the admin of any other pages, make someone else an admin, your profile is going to go away… so then you won't be able to be an admin. You can set up a new profile and add your new and improved personal profile as an admin.
Have a stiff drink, a cup of herbal tea, a stress ball or a yoga mat nearby. There is definitely a 'push a button and hope' feeling that freaks me out when you do this but if you backed up your information, you should have less to worry about.
I know a change like this is stressful but if your page is set up incorrectly you will want to do it. If you carry on with your personal page as your company page, you will never be able to reach more than 5,000 'friends' plus there is different functionality to a business page over a personal page.
Good luck and I hope that helps! Have any of you flipped your page? Do you have anything you want to add to these notes? Any changes that really freaked you out?