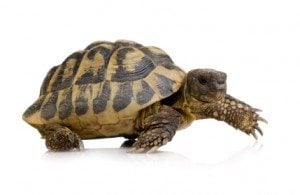 The world is moving fast, real fast and no one sees it slowing down anytime soon. Speed is the name of the game in business, technology and most aspects of our busy lives. How does your website hold up in a world where attention spans are shrinking on a daily basis?
The average search query is delivered in about a tenth of a second. The average website is loaded in almost five seconds! Sure five seconds is fast but it is exponentially more than a tenth of a second. Users expectations are increasing and your slow poke website could be hurting your business. Search engines are also punishing sites that load slower by not ranking them as high.
Check your page speed in Google Analytics
With the new version of Google Analytics there is a report for your website's load time. Under the Content Reports there is a tab for Site Speed. There are two tabs within the Site Speed report: Overview and Page Timings. There you can see how fast your web pages load and how that speed effects your traffic flow.
Faster sites mean more engaged visitors
In this article from Google's quarterly magazine they cite two case studies of businesses that found significant return in adjusting their page speed:
Edmunds Inside Line, a car review site, reduced load times from nine seconds to 1.4 seconds. Ad revenue went up and pages per session increased.
Shopzilla, a shopping deal site, reduced their load time from seven seconds to two. Their revenue went up 7 – 12% percent and page views increased by 25%
When your site loads faster, people click more, they buy more. They are more engaged.
How can you make your site faster?
There a bunch of ways that your site can be slowed down. I asked some of our developers for advice on lowering page load times.
RC said the two biggest culprits are:
The number of images on your pages
The size of your images and
Not having clean and compressed code
For more technical tips and to test your site, Tim recommends Google's PageSpeed.
Speeding up your website will help your business, your visitors and your site's ranking. You should probably get started – quickly!