At this point you probably know all too well the role Google Places listings play in providing visibility to businesses, products, brands, artists, and organizations. A properly set up and maintained Google Places listing can lead to increased traffic and more sales/inquires. As good as that sounds, maintaining a Google Places listing can be challenging and problems like duplicate listings can be a nuisance. There are several ways to manage duplicate, incorrect or old Google Places listings, and in this post we'll review how to delete a listing though Google My Business.
The first step is identifying your local listing in Google My Business. Once in Google My Business, a quick search for your businesses name will display all the local listings that exist. A duplicate listing is identified as a business that has similar information such as an address or phone number with inconsistencies in the business name, as displayed below. This particular listing has the same address and phone number, however, the business name is different. By selecting one of these listings, two different messages may appear.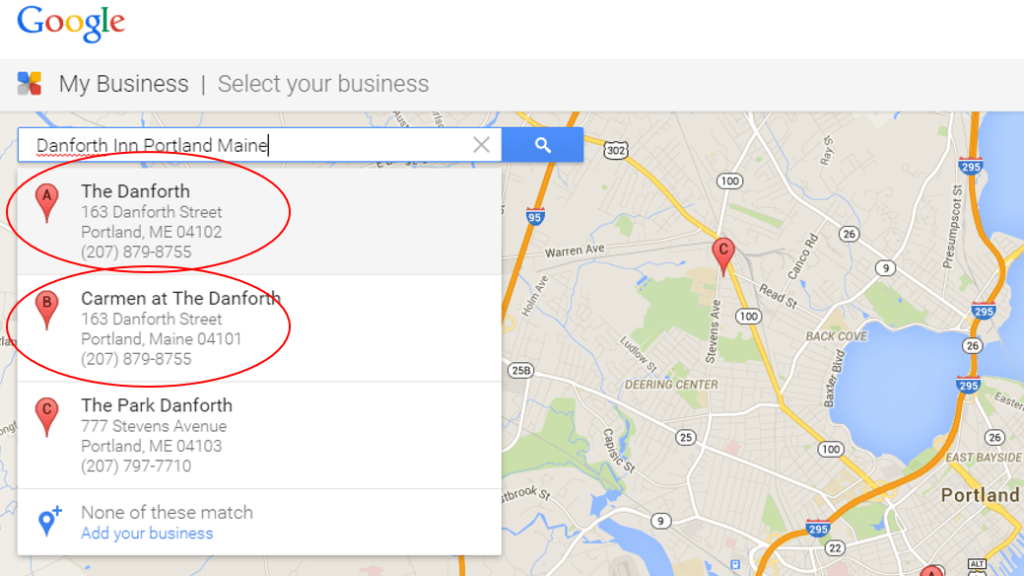 One message once a listing has been selected, indicates that the listing has already been verified and is managed by the business owner. As shown below, this message reveals that this particular listing has been properly claimed and the business information was verified by the business owner. If you are not the owner of this listing but wish to make edits, you can request admin rights from the owner after clicking on the listing.

An alternative message that may appear one a listing has been selected will indicate that a Google+ page needs to be created in order to manage the particular listing. Typically this listing is a duplicate that needs to be deleted.  By checking the Terms of Service box and clicking Continue you can begin the process of managing the listing.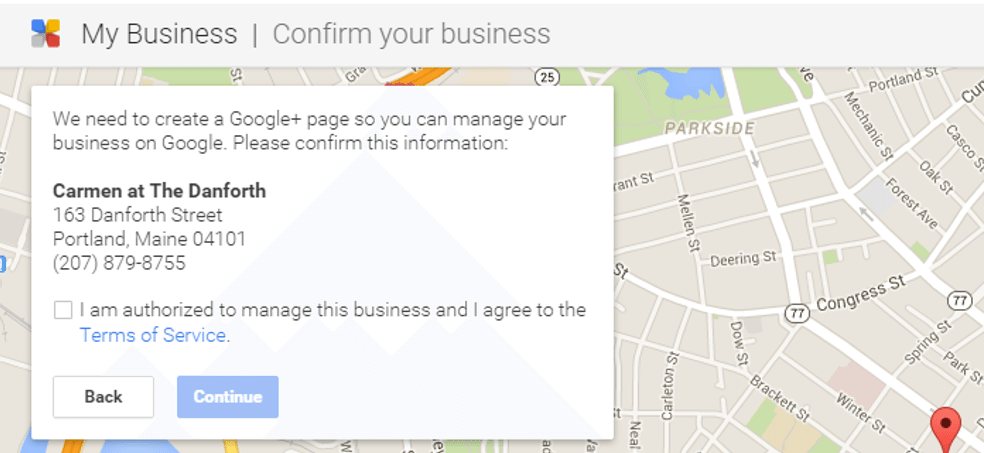 After clicking Continue, the message below will appear. In this example, the Google Places listing is a duplicate and needs to be deleted, we will proceed with this process by clicking Continue and Verify Later, so we are able to manage the page and remove the duplicate listing.

The next screen will be the Google Pages dashboard, which displays information about the business in question. In this example, the business name, phone number, address, hours, and website are all displayed. It's important to review this information and make sure the listing is truly a duplicate. Continue by pressing Edit in the top right.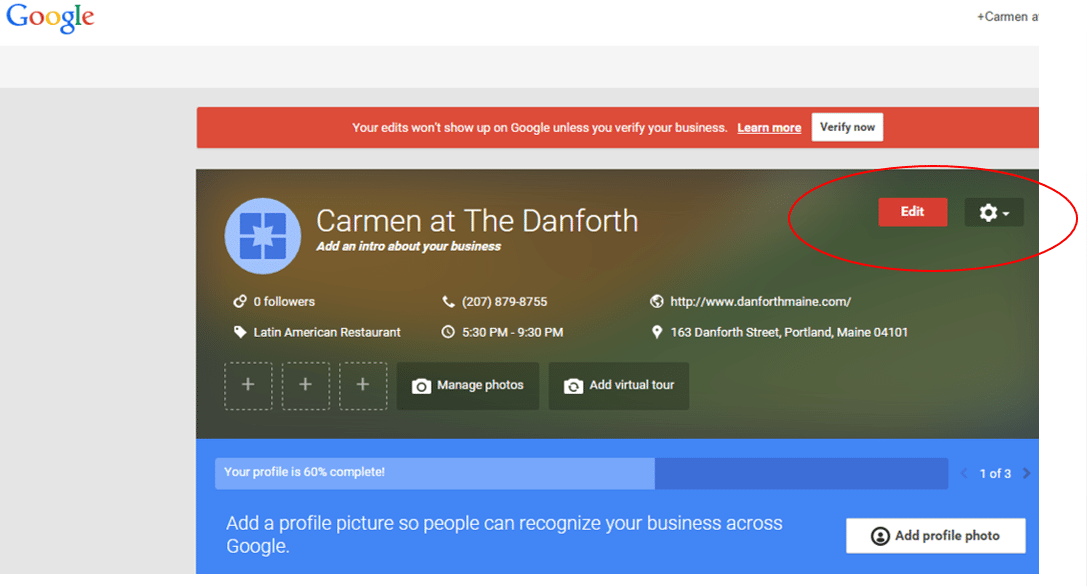 This will bring you to the final screen, where the local listing can be altered. By scrolling to the bottom of the page, you will find a section titled Manage this page. As you can see below, there are several options for managing the page depending on the issue you need to address. For this particular listing, deleting the page is the most appropriate option.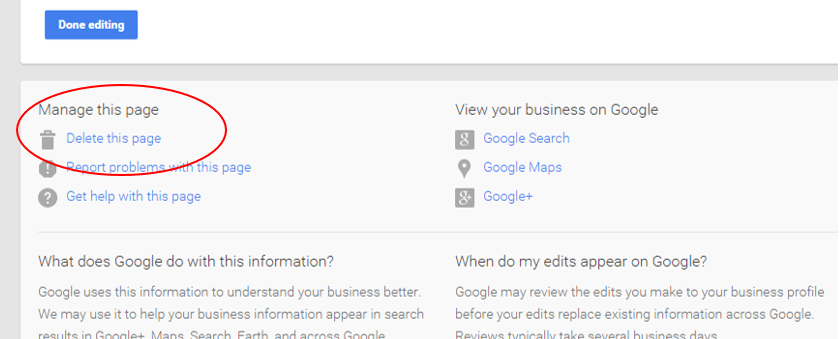 Once the listing has been deleted, it's important to do a search in Google Maps to insure that the duplicate listing has been deleted. Like most things involving Google Plus, the listing may not disappear immediately, it may take a few days. As mentioned before, maintaining a local listing can have its challenges, however, it is still a necessity in providing visibility for a business.