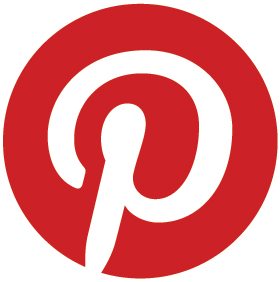 Businesses no longer need to feel like they may be breaking the rules with a personal Pinterest account. As of a few weeks ago, Pinterest started offering official business accounts and additional services to companies wishing to build a community and following on the number 3 social network in the US. Until recently, it was unclear whether or not Pinterest would cater to users wishing to leverage the network for marketing. After all, it hasn't been that long since the network moved from accepting users on an invite-only basis. But there's no doubt now: Pinterest has made it official by adding a business-dedicated section that includes case studies, best practices and tools for businesses and organizations. They've even made it easy for existing account owners to make the switch.
Converting Your Existing Account
If your company or organization has an existing personal account you can convert it to a Pinterest business account. It's a quick and easy process. All you have to do is review, revise and confirm your current profile information. You will also be asked to choose a business type and specify a contact name. Neither of these pieces of information is publicly visible. Many of you may have split your company name between the first and last name fields before. You'll have a chance to fix that here. Overall, the information shown on personal and business profiles is pretty much the same so you shouldn't need to make many changes.
Verifying Your Website
Pinterest does allow businesses to add a website link to their profiles. What's unique is that they require you verify the web address first. You will be supplied with an HTML verification file that must first be uploaded to your web server. Once that has been done, you can complete the verification process.

It's nice to see that they've made the conversion process simple and intuitive. And the resources they've added for businesses are worth a look – especially the case studies. It will be interesting to see what they add next. I'm especially curious to see if they offer advertising in the future. The network seems to have taken great strides at the start to avoid becoming an overtly promotional space. Advertising would be a pretty big leap for Pinterest and I'm not sure how users would react. What do you think?