This is an entry in our daily Internet Marketing Advent Calendar series. Each day your favorite marketing elves will focus on a new topic to get your internet marketing in order before the start of the new year.
I am going to bypass the first 17 tips on why Google+ is important to get us straight to this one. This is an important fact, and I'm sure many haven't seen it .
Did you know that you can see how Google connects you socially with your contacts? Google combines your Google contacts, contacts via connected accounts (for example, if you have your Twitter account linked to your Google profile), and secondary connections, and uses this network of Google contacts who have a profile in order to deliver more relevant search results.
Anyone can see their own list if you're logged into Google, just go here, you'll see something similar to what you see below. This is my own personal social data, so you can see how socially active my friends are. At least my friends that begin with the letter "A".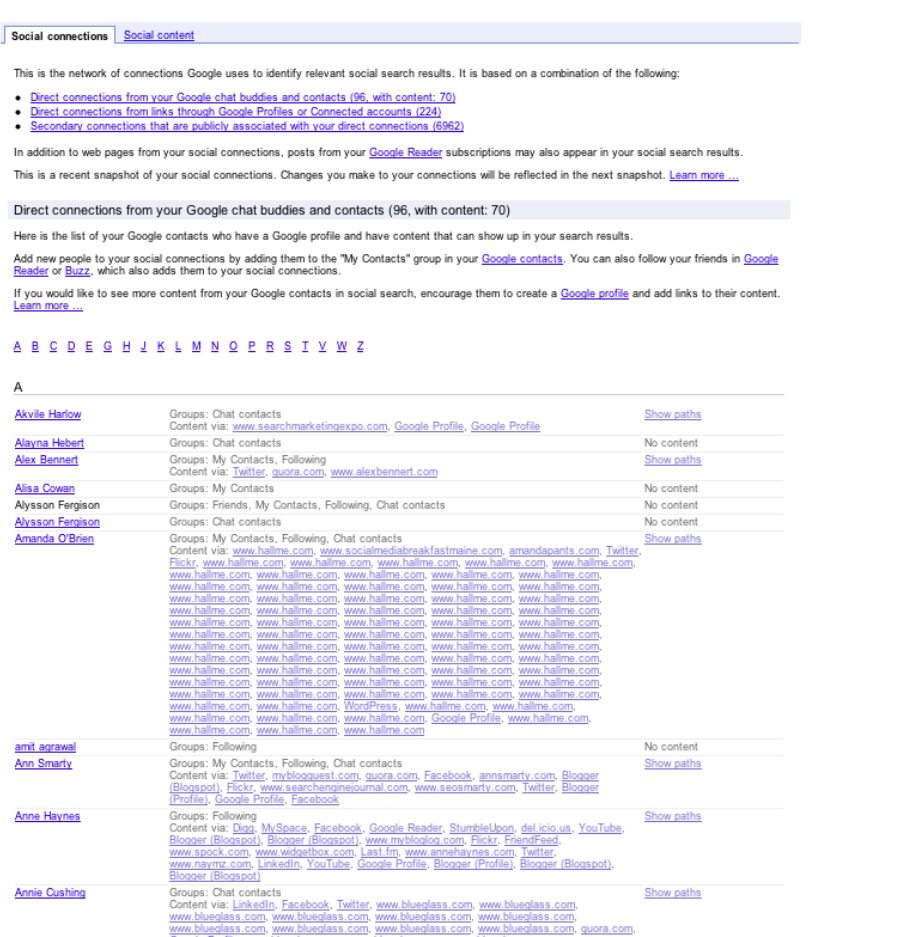 Drilling down a little deeper, I can see how Amanda has been sharing content, as well as how her Google profile is linked to other profiles.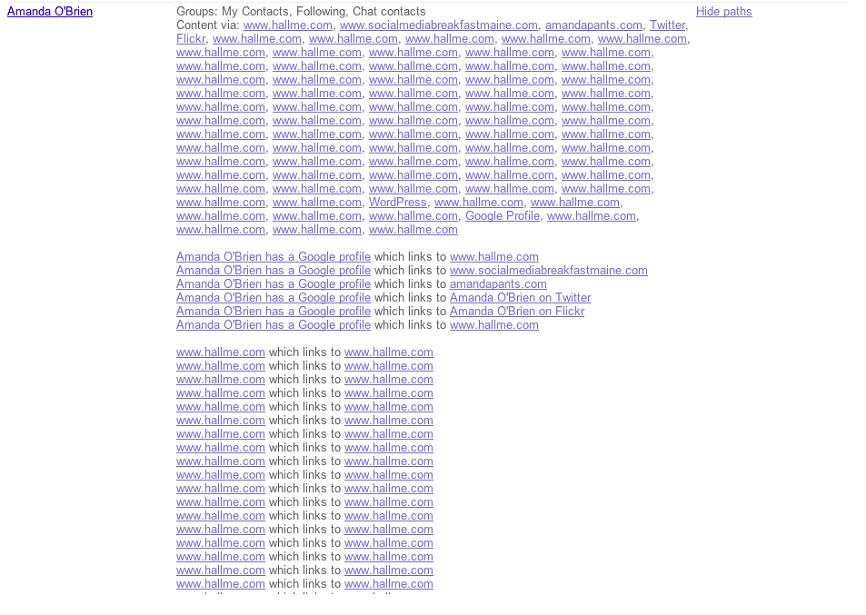 Seeing expanded views of social sharing like this demonstrates a bit how Google+ Circles and Ripples work. As more and more people start using Google+ these connections are going to expand dramatically, providing insightful social value to search results. And ads – don't forget the ads.
One moment, you say you are still on the fence on how Google+ may influence your search results?
To translate what Lauren from google just said – yes, +1 & Google+ pages for brands will become a significant ranking factor #mpsis

— elisabeth osmeloski (@elisabethos) December 10, 2011

(Lauren Kelley, Social Media Lead for Google+, Mediapost Search Insider Summit, 12/10/11)
That should clear thing up enough to get you started.
You can learn more about Google's social search here:
Read more from our Internet Marketing Advent Calendar series!