Instagram has quickly evolved into one of the top marketing channels for businesses. Not only does Instagram have a massive amount of active accounts, but engagement rates on Instagram are what marketers dream about. The reason is that visual media is becoming a more effective strategy for engaging audiences and it's what Instagram does best.
Here are a few insider tricks and tips that, if mastered, can produce amazing returns.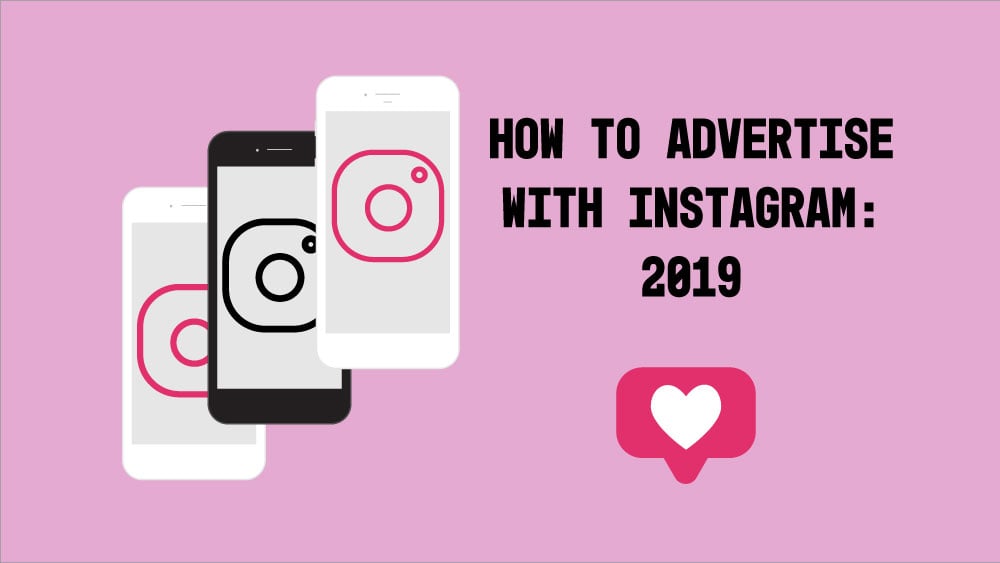 Make sure you know when and how to use Instagram ad formats
Now the only way to truly figure out if a particular ad format or component will resonate with your audience is if you test them all. There is also a time, situation, and place to run each type of ad format. But to be honest, you can produce engaging ads with any of the formats available, you just have to get creative. It is a good practice to master each format—no one wants to see the same types of ads over and over again. You have to continuously switch it up to keep users engaged in your brand.
Photo Ads – Sometimes a single image is all you need to build brand awareness and engagement.
Tips:
Customize your CTA buttons.
Use images that don't look like ads.
Experiment with special effects, filters, and editing tools to take your single image to the next level.
Video Ads – Video ads are a great way to tell a longer, more compelling story, with little or no text. You don't even have to have a video on hand. Custom videos and slideshows can be created with single images that can be just as effective as a professionally produced video.
Tips:
Don't make your videos too long, you can determine the perfect length by completion and engagement rates.
Keep the text short, your video is what's attracting users.
Create eye-catching content.
Tell a story.
Customize your videos and slideshows with the multiple templates available.
Carousel Ads – Carousel ads allow you to use multiple images or videos for users to scroll through. This format is great to showcase multiple products or services as well as tell a compelling story through a variety of content.
Tips:
Display multiple products or services within one ad.
Tell an engaging story.
Promote multiple offers in one ad.
Take advantage of dynamic resources
The dynamic features you have available to you are very useful and can reduce a lot of time spent on analyzing data and optimizing the components of your campaign. These dynamic features automatically and continuously optimize your campaigns for the best results possible.
Campaign Budget Optimizations
This dynamic strategy automatically and continuously distributes your budget among ad sets in a way that gives you the best results. This feature gives you the peace of mind that your money will be spent effectively, without having to take the time to continuously adjust each individual ad set's budget.
Dynamic Creative
Dynamic creative can be enabled on the ad set level and will work to serve the highest performing creative combinations to your audience. It works by uploading multiple assets such as images, videos, headlines, text, and CTAs which will be automatically generated into different ad combinations. All creative components will be optimized based off of performance and your top ad combinations will be served to your audience. This feature allows you to A/B test different ad components and gets those best-serving ads to show to your audience automatically, eliminating the need to analyze each individual ad.
Partner with social media influencers
The truth is we are living in a society driven by popularity. More and more people are purchasing products or services based on what they see from their favorite people they follow. So why not put that same thought to work for your brand? Teaming up with social media influencers is one of the best and quickest ways to increase brand awareness and gain new customers.
Tips:
Make sure you pick influencers that have a large following.
Their following should be people who would resonate with your product or service.
Review previous posts and comments to make sure the influencer is legit and has loyal followers.
Get your customers involved
Popular brands have seen huge success when they promote user-generated content. The reason is there is an immediate thought of trust and loyalty when Instagram users see a brand using real people within their content. It produces an authentic visual that can resonate with new customers.
Tips:
Collect and post user-submitted photos. (With user permission of course).
Content needs to be real and authentic.
Tag your user in the content.
Target the right audience
Knowing the proper way to create audiences and how to leverage those audiences for a particular advertising goal can really make or break your Instagram advertising campaigns.
There are three main audience types:
Core Audiences – These audiences are created from the basic targeting options of age, gender, location, interests, behavior, and connection to your business. Core audiences are not to be overlooked. If you have a really good grasp on your target customer's interests and behaviors, you can get really granular with your targeting. Then you can hone in on your audience specifical to users who have a high probability of being interested in your brand.
Tips:
Use core audiences to expand brand reach.
A/B test different interests and behaviors to zero in on your target audience.
Use interests and behaviors in line with users you want and exclude the interests and behaviors of users who are less likely to interact with your business.
Include the targeting expansion feature. This helps to find additional users likely to convert who are not in your current lookalike audience.
Custom Audiences – Custom audiences can be generated from users who have interacted with your business in different ways. For example, users who have visited your website, interacted with your Instagram page, or signed up for a newsletter could be defined as a custom audience.
Tips:
Use custom audiences for remarketing campaigns.
Exclude custom audiences when you are trying to target new users.
Use custom audiences to build lookalike audiences.
Lookalike Audiences – These types of audiences are a great and cost-effective way to generate new clientele. You are able to create an audience that is similar to your ideal customers without having to do extensive testing, research, or targeting.
Tips:
A 1% population segment produces a more refined match of your ideal audience.
Use your best custom audiences to create your lookalike audience.
Use an audience of at least 1,000 members when creating a lookalike audience.
Avoid narrowing down your lookalike audience with standard targeting options.
Include the targeting expansion feature. This helps to find additional users likely to convert who are not in your current lookalike audience.
Final Thoughts
Instagram is one of if not the best social media platform for audience engagement. Visual media is becoming king in the world of advertising. So get on the gram and put these tips and tricks to work for your brand.