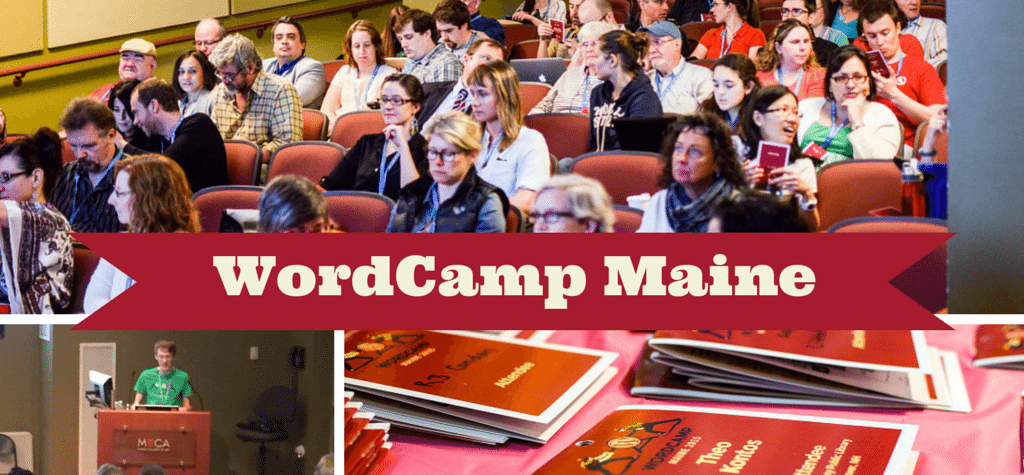 For the last few months, my colleague RC Lations, myself, and some of our friends at Automattic have been preparing for WordCamp Maine's second annual event at the Maine College of Art. After months of planning, the conference has come and gone leaving behind some good memories and lots of new knowledge about WordPress.
In case you are unfamiliar, WordCamps are an informal gathering of developers, marketers, business owners and bloggers who use WordPress on their websites. This year's event hosted over 160 attendees with 23 speakers from around the US and Canada.
Hall was represented by three employees who gave talks at WordCamp. RC, Mary Soule, and I each presented on areas of WordPress that we are particularly knowledgeable of. RC covered integrating WordPress sites with Internet of Things devices, Mary touched on SEO fundamentals of the platform, and I opened the conference with an overview of getting started on the CMS.
Many others from Hall's staff were on hand as well, volunteering their time to help set up, monitor rooms and assist with registration.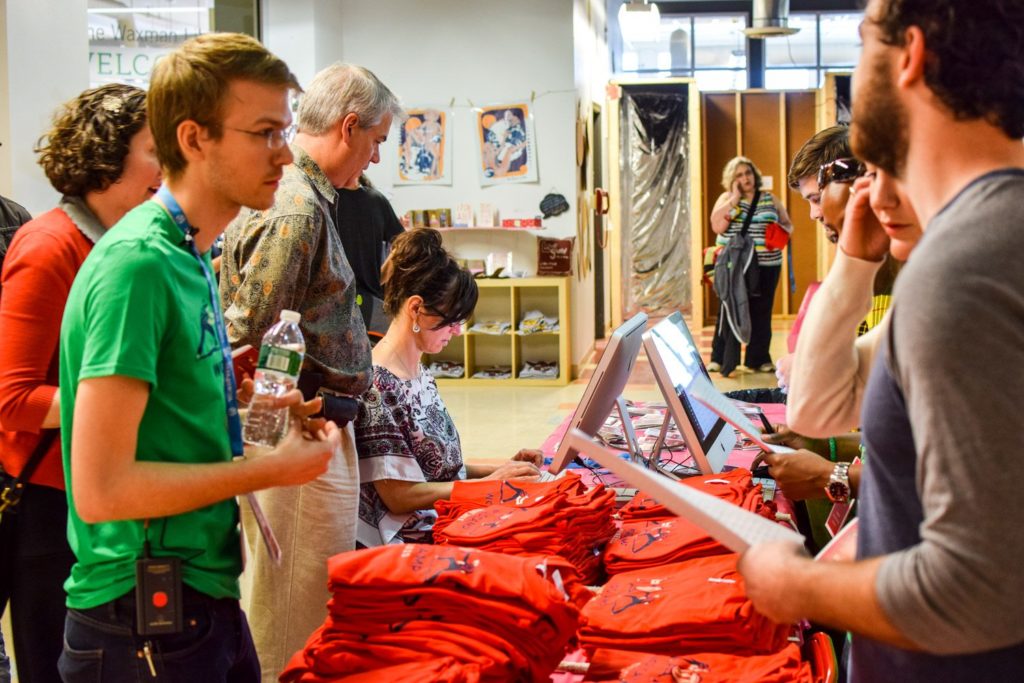 Friday, May 15 – Fundamentals Friday
Friday's focus was providing entry level knowledge for people who are learning WordPress for the first time. I gave the first talk of the day, which was a walk through of WordPress' history, its place in the market, and using the admin area of a site.
After my talk, there were three different sessions for attendees to learn more about specific WordPress topics; Plugin Development, SEO & Yoast, and Jetpack. We finished the day with a Q&A panel manned by each of the day's speakers.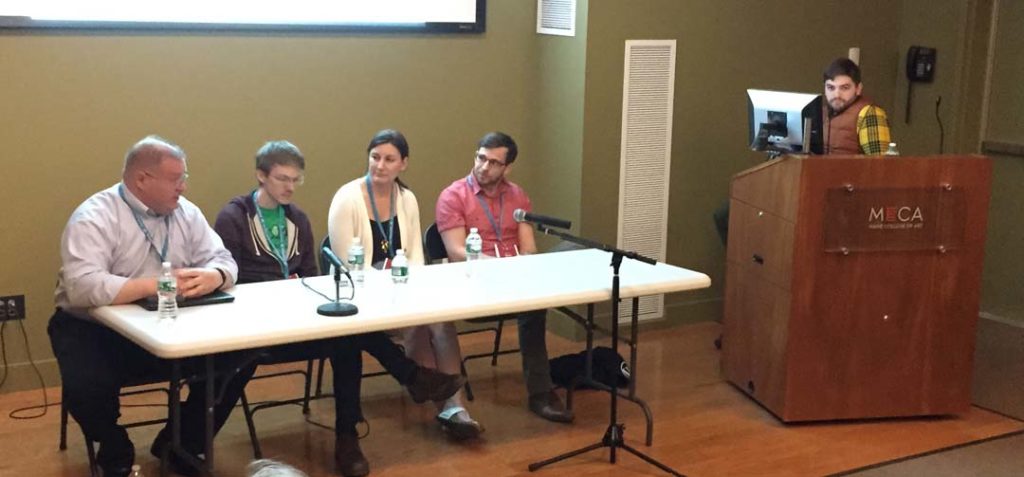 Saturday, May 16 – Main Event
Saturday offered three concurrent tracks for attendees to narrow their focus: User Level, Power User/Business User, and Developer. Scott Taylor, the Senior Software Engineer at The New York Times and the release lead for WordPress 4.4, gave the Keynote presentation.
Some of the more memorable talks included:
Scale Out Don't Scale Up – Xiao Yu (Automattic)
Contribute to the WordPress Community – Mendel Kurland (GoDaddy)
Typography, Web Fonts, and Your Site – Jennifer Ecker (Shines & Jecker Labs)

via Mendel Attendees gathering in the cafeteria before the keynote address from Scott Taylor
Sunday, May 17 – Contributor Day
With WordPress being a community-built, open source platform, we feel it's important for users to know how they can give back to the project. Scott Taylor lead a group through the process of submitting tickets, reporting bugs and committing new code.
I had a great time this year, and look forward to future WordCamps. If you missed out on the event, you can check out the WordCamp Maine website, search the official hashtag of the event — #WCME15, or check out the talks as soon as they are posted at wordpress.tv.