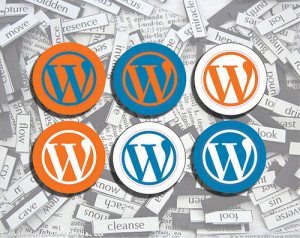 WordPress may already be one of the easiest content management platforms to work with, but there are signs that it's getting even easier for users. Over the last year we've seen a lot of developments in the WordPress community that show a strong focus on the user experience for editors and site owners.
Customizer
The WordPress Customizer is a section under the Appearance menu that allows you to live preview a theme on your website before you decide to activate it. This feature has existed for a while, but over the last year there's been a lot of attention on enhancing the customizer for website owners to live preview changes they're making to their themes.
Starting with WordPress 3.9 released earlier this year, users can now manage widgets from within the customizer, giving an entirely new dimension to site editing. You can add, edit, or remove widgets right from within the customizer and live preview any changes you're making.
In addition, the customizer has a great API available for theme creators to add custom options to the Customizer for end users. This is great for adding in additional functionality that can be previewed immediately.
Image Editing
Another feature enhancement from WordPress 3.9 is improved inline image editing. Now users can resize images right from within the text editor, and edit image details using a redesigned interface that's even easier to work with. This is great news for end users who often don't have access to image editing software but need to make minor adjustments to their images inline.
Front End Editor
While it's not available in WordPress core yet, the Front End Editor project is in development and could create a lot of new opportunities for an easier editing experience for site owners. Oftentimes a lot can change once you see your text displayed inside your theme's design, so the ability to edit content on the front end would be a huge step forward for the WordPress community. This feature likely won't make it in time for WordPress 4.0, but there's a good chance you could see it in a future release of WordPress – maybe even in 2014.
All of these enhancements fall under the larger umbrella of the work that WordPress.org is doing to democratize publishing and make adding and editing content online easier than ever before. The best part of all – they're all free!
photo credit: teamstickergiant via photopin cc