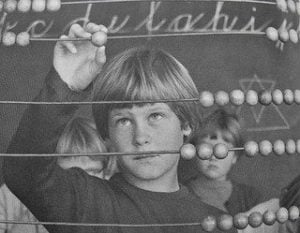 We love Google Analytics here at Hall. It is robust, has so much information and it is free. Analytics will show you how your site is performing, how many people are coming to it, where they are coming from, what they end up doing on your site and so much more.
If you are spending your time and resources on your business blog, here are some of the biggest data points in Google Analytics that you should be paying attention to:
Number of visits – How many people are actually reading your blog? Keeping track of your visits is an easy way to see if your blog is gaining any traction. Compare the data to past information (month on month, quarter on quarter or year on year) to see if more people are coming to your blog to read it.
New visits – Is your blog getting new visits? New visitors are an indication that your blog is being spread to new readers. Maybe people are sharing it on social networks, forwarding it to friends, found it referred to on another website… all are good. When you see spikes in new visits, try to figure out where they came from or what post(s) had them most interested. You also may want to spend some time preparing your blog for these new visitors.
Traffic sources – Where are people coming from to get to your blog? Traffic sources will tell you that. If you are spending time on social networks, this will tell you which one of those is driving traffic to your blog and which ones may not be. Traffic sources can also show you when someone has linked to one of your posts. Knowing where people are coming from can help you make decisions on where you should spend time marketing your blog more (or less).
Traffic sources bringing in the most new visits – To combine #2 and #3, on your Traffic Sources page in Analytics, you can see which sources are bringing in the most new readers.
Most popular content – The Content section of Analytics will tell you which content is most popular. This can help you decide which posts are working and which ones are not. Take your most popular content and find ways to expand upon it with future posts. People obviously are drawn to that topic. You may want to rework some of the content that is under-performing as well. Perhaps it was just delivered poorly, had a strange title or was missed for another reason.
BONUS: Conversions – If you set up Goals in your Analytics you should keep an eye on which blog posts are leading to the most conversions. How many people contact you, registered for your email newsletter, downloaded your whitepaper after visiting your blog? Which posts drew them in?
Blogging can be great for your business but it takes time and resources. If you are using that energy on your business blog, you really should keep track of how your efforts are performing for your company. Keep an eye on these 5 important Google Analytics data points and you will be able to get some great takeaways on what is working and what is not.
Photo credit: libertygrace0