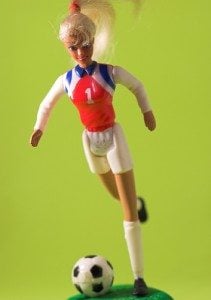 Photo Credit:
Shenghung Lin
When you first got a CMS (content management system) it was probably really exciting to suddenly have control over your content! Or maybe I just think it is because I am into that stuff… Regardless, you probably did a lot of updates and added plenty of content at first. And then maybe you got busy with other things, and the updates happened less often. Now the CMS is lonely and the content on your website is getting old. What happened?
It is important to plan for the future when switching over to a CMS. Adding content is easy, but this flexibility goes hand in hand with time management. Here are 5 tips to help you make good use of your CMS and to keep your content fresh.
Schedule The Time to Update: With a CMS, updating your website is essentially a new job responsibility that you never had before. Make the time to add content on to your site by scheduling a block dedicated to your site content, whether it is an hour once a week to write a new blog post or 10 minutes at the beginning of every day to update products and add the latest news and events. Choose something realistic that will fit into your schedule.
Task Out Editing to Others: Most CMSs allow you to create multiple users who can have different permissions and access to certain parts of the website. Find people in your company who are interested in updating the website and give them an account that allows them to maintain a section of the site. Extra users can also be helpful for coming up with fresh ideas or for adding any content that you may have forgotten about.
Integrate Your Website with Traditional Marketing: Your website is an important element of your marketing strategy. Whenever you do any traditional marketing, reflect it into your website. For example if you send out a mailer, create a landing page and provide the link in the mail piece. If you put out a TV ad find a way to link to it or include it in you website.
Add New Photos: Start keeping a camera near by and take pictures around the office or at events that members of the company attend. These pictures will make a great addition to a news or event item and will also help break up content on your site.
Update With New Products and Services: This may seem like an obvious one but don't forget about your website when you update a product or service. Make sure your website always has the most recent information on what you offer. Also, be sure to remove any old information so that viewers are not misled.

Utilizing your CMS to its full ability is not always as easy as it sounds. You need to make the time and effort to get new content up on your site. Just a couple of updates a week can make a big difference in keeping you content fresh and your visitors coming back for more!