During the first two weeks of this month, I was fortunate enough to be on the beautiful island of St. Lucia for my wedding.  During our time there
my husband and I agreed to be "unplugged", meaning no cell phones and no internet (gasp!).  We had the absolute best time, but I must admit that as soon as we landed in Miami for our layover, I was glued to my iPhone.  I needed to catch up on all the news I missed in the search world!
So as you're preparing for tomorrow's big Thanksgiving feast, here are a few recent, juicy SEO news tidbits to tide you over while you wait:
Faster Page Load Times = Better Rankings
Nothing is more annoying to me than web pages that take FOREVER to load (and in web time, "forever" means about 5 seconds).  If you're like me, you leave sites with slow loading pages in a hurry.  The incentive of having fast loading pages on a website seem obvious: to keep users engaged with what is being offered, to keep bounce rates low, to get quality inbound links if the site has good content, etc.  If that's not incentive enough, add another one to that list: better rankings.  Google's Matt Cutts was at PubCon earlier this month and said that fast load times may positively effect rankings.
Get Pumped for Google Caffeine
It's been a few months since I first wrote about Google's new-and-improved search capability, which is supposed to make searches faster, index more pages, and present more accurate results.  After the initial announcement, I didn't hear much more about it until Matt Cutts announced that we should expect to see the Caffeine release after the holidays.  At least we all get to have the rest of the year to relax a bit until we see what Caffeine has in store for rankings!
New Google Interface
Rumors have been circulating that Google is testing out a new look and feel to their interface, which has been confirmed to be true.  I tested it out for myself to see what it looks like: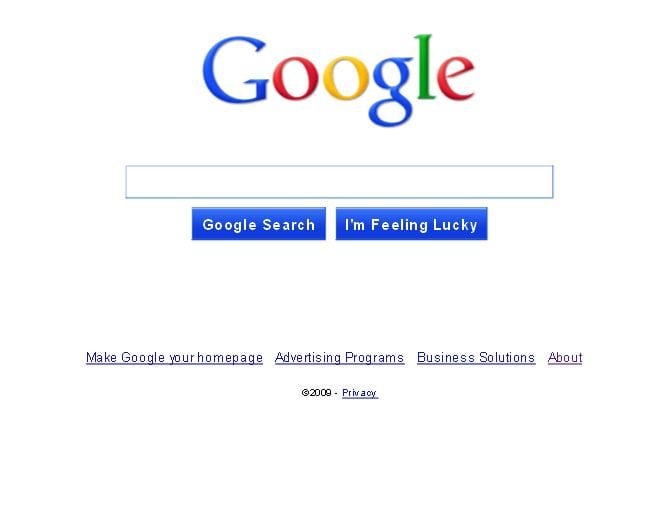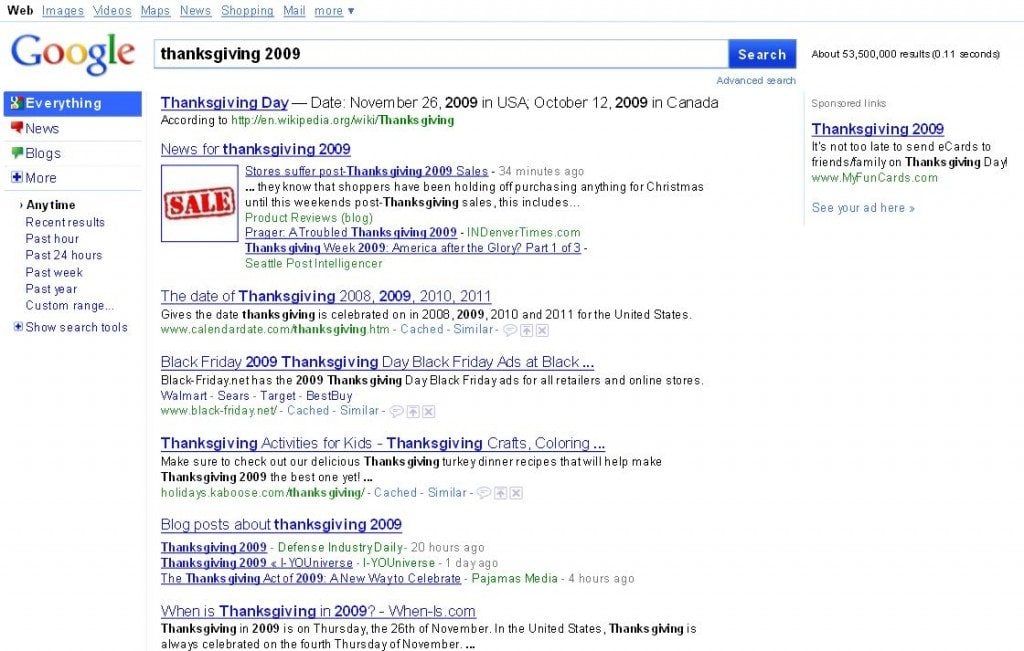 It's not a drastic difference, but it does have a fresher look to it. Gotta love how Google always mixes it up!
There were so many things that happened while I was away, but I wanted to share with you what I found to be the most exciting. I am thankful for many, many things in my life and if you couldn't tell by my post, Google is one of them.  Happy Thanksgiving everyone!