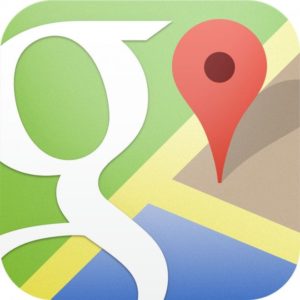 When Apple released iOS 6 for iPhone in September, it also replaced its Maps app that relied on Google mapping data with an all-Apple version; Apple Maps. The new app was beautifully designed with stunning 3D-like capabilities…but not all that reliable for actual navigation. The outcry from geeks and soccer moms alike was audible across the internet. We blogged about the feature on the new iOS, and were holding out hope for Apple to refine its system for the sake of user experience.
Whether Apple gave up the good fight or not has yet to be seen, but one thing is certain: iPhone users have rejoiced since the Wednesday night release of the new Google Maps app for iPhone. Within 24 hours it became the top app, right up there with other app titans such as Angry Birds and Instagram.
It will be interesting to see what this means for local search. Apple Maps relied heavily on search/review giant Yelp for most of the app's data. A jump back to Google means a brand new set of players all over again. For local businesses, the new release means a greater potential for discovery. A simple search for directions delivers that and more: links to website, reviews, menus, cost information, hours – even the option to share. The majority of iPhone users now have a powerful local search app in the palms of their hands making those Google+ Local pages even more valuable.
However, it is still important to note that while this app is now available, a large amount of iPhone users will still be using the Apple Maps function. In order to reach everyone, this now means a very important thing for small businesses and marketers alike: Optimize for both! Optimize your local listings and your physical map addresses so that they both deliver the same, accurate information to your customers, and interact with them now in ways you never could.
Other Features Include:
Access to Google Maps Data – polished information through years of updates, trusted and mostly accurate listings.
Turn-By-Turn Directions – Google once refused to include this feature in its previous application. A feature some claimed to be the reason Apple got involved in Map creation – to answer the demand for it.
Towns, Landmarks, and National Monuments listed correctly
Street View Mode and Birds-Eye-View of Public Transportation Systems
Compatibility with iOS 6 – anticipation for the Maps app is already speculated to spark desire for upgrades to the new operating system.
While this application is currently available on the iPhone, iPad users will need to sit tight while Google works on a separate app for tablet users. With over 10,000 reviews and counting, Google has already delivered a much desired gift to any and all that do not wish to be lost in the Australian desert for the holidays.