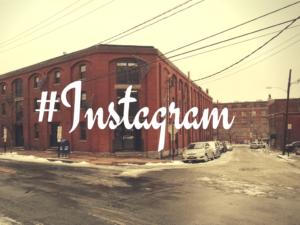 In my first installment of Setting Up and Managing an Instagram Business Account we went over the basics of signing-up and optimizing your account and engaging with other users within your industry or niche. Now that you have a pretty good idea about what Instagram is and how it works let's dive into some of the basics of managing an account.
Incorporate Hashtags
Hashtags will allow your posts to reach a much broader audience than just your followers. They also provide a way to categorize information within Instagram so that others conversations or topics are searchable. This feature can be leveraged by using hashtags that are not only popular on Instagram but also popular within your target demographic or niche.
In general hashtags are made up of a word or phrase preceded by the # sign. Using hashtags on Instagram is very similar to using hashtags on other social media channels like Twitter and Google+. You should consider using no more than three to five hashtags and make sure they are all relevant and specific.
As always, be careful when using or creating hashtags as they can sometimes be misused or take on a life of their own. If you are unsure who else is using a specific hashtag, a quick search is often the best idea.
Use the 'Like' and 'Comment' Buttons
Another great tool for managing your business' Instagram account is the 'Like' and 'Comment' buttons. These buttons provide a great option for engaging and increasing your following.
If you're looking to grow your circle of prospective customers, using the Like button buttons is definitely the way to go. This feature is a quick and easy way to get your name out there by appearing genuinely interested rather than spammy. Simply double tap the image you want to 'Like' on your mobile device or tablet. This can also be done on the Instagram website by clicking on the image and then clicking the 'Like' button.
The 'Comment' button is another great way to interact and grow your circle of prospective customers. However, this form of engagement should be much more intentional and thought out. For the best results, leave comments on those within your industry and make sure your comments are sincere.
In summary, try to use hashtags to make your content searchable to other Instagram users, but be sure to do your research if you don't know how a specific hashtag is being used. To increase your audience, try engaging with other users with 'Likes' and 'Comments'. As always, see what others in your industry are doing well on the platform and see what you can improve upon.