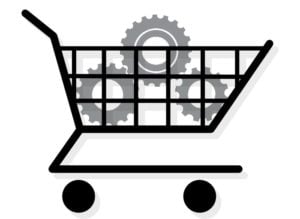 There are several elements that make up a well-optimized E-commerce product page. These elements can help create a compelling shopping experience for the consumer and can also lead to increased conversions.
Use Unique Product Descriptions
A unique product description entices future customers, differentiates you from dealers of similar products, and provides some critical SEO benefits. Similar to any website, not only E-commerce sites, having quality content encourages visitors to engage not just browse. The product description should stand out from other sellers and ideally not be taken from the manufacturer's website. A well-written product description should effectively sell the product by highlighting how the product adds value to the customer.
Optimize Your Product Images
Quality images can be worth a thousand words. With that said, adding a few extra words such as labeling your images with targeted keywords in the filename and ALT or attribute text can provide healthy SEO benefits. A file name of "…/04432.jpg" does not contain quality SEO value, however, "…/womens-blue-t-shirt-04432.jpg" incorporates descriptive keywords. Additionally, ALT text should also use product-oriented keywords, this allows for search engines to better understand what the image is.
Use Canonical Tags to Trim Down Duplicate Content
Using canonicals tags can help eliminate duplicate content by telling search engines what specifically to pay attention to. For many E-commerce sites, one product may appear in several different sections of the site with completely different URLs. Implementing a canonical tag can help direct search engines to look for the most dominant page. In general, having duplicate content hurts overall SEO ranking site health.
Create Unique Title Tags
A common issue for large online stores is not having unique title tags. A well formulated title tags not only can help with organic rankings, but they also allow crawlers to identify each product and its unique elements. It is important, however, not to stuff title tags full of keywords but incorporate the target keyword in a phrase that will entice searchers to click when it appears on search results pages.