Today's lesson is the second installment in a series giving a simple overview of the WordPress backend. Today we will be looking at what the Pages, Comments, and Appearance sections are all about, and what functionality they serve on your site. If you need a refresher or if you missed the last lesson, feel free to visit: https://www.hallme.com/blog/wordschool-1/
Pages
Clicking on the Pages link will bring you to a list of all your site's pages. Here you can select multiple pages for a bulk editing, see general information about each page such as authors and comments, search for an individual page by name, and add new pages to your site.

If you've already clicked on Pages, you'll notice an Add New button at the top left, as well as a link in the admin menu on the left. This button does exactly what it says allowing you to create new pages to add to your site. If you're not sure about the difference between Posts and Pages take a look at another blog post on the subject here: https://www.hallme.com/blog/pages-and-posts/
Comments
Welcome to the comments section. Here you can see the comments that users are submitting. Each comment shows the comment author, the comment they made, and from which post it came from. You can also see comments that are pending, approved, and those that have been marked as spam. You can also apply bulk edits to multiple comments whether you want to disapprove or just plain delete them.

Appearance
Last but not least is the appearance section. This section controls many facets of what your site looks like from navigation to your sites theme. Specifically, the sections you'll find here are Themes, Customize, Widgets, Menus, Header, Background, and Editor. A point of caution on the last one, it's highly recommend not to touch this section unless you have a firm understanding of what's going on under the hood of your site.
[Insert appearance.jpg]
Themes
In this section you can select the theme you want your website to use. You also have control to add and delete themes here.
Customize
Here you can customize some of the basic features on your website from changing colors to which widgets are used.
Widgets
The widgets section shows you which widgets you have available and which ones are currently in use on your website.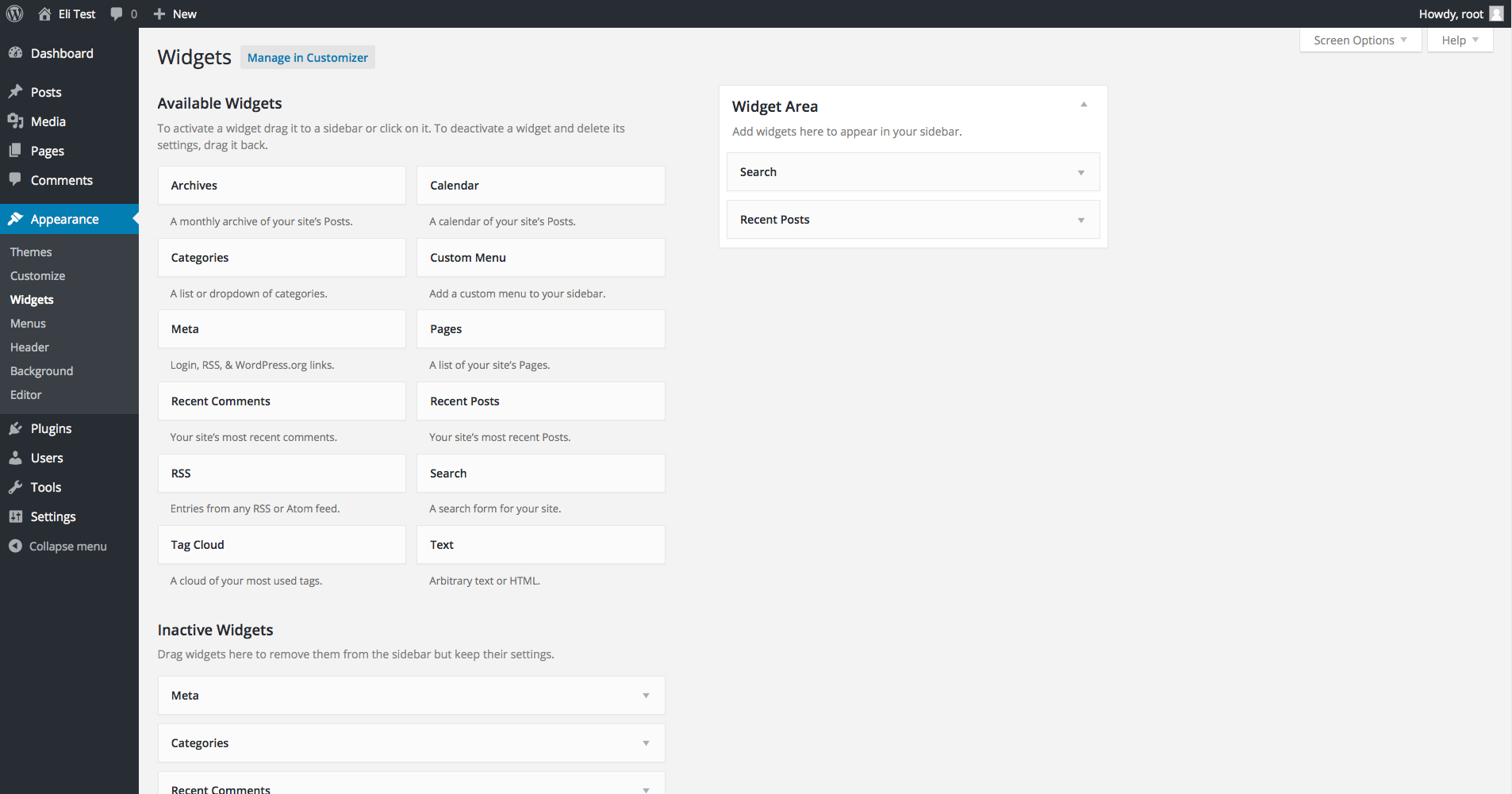 Menus
The menus section allows you to create and modify the navigational menus that are used to get around your site.

Header & Background
Similar to Customize, these sections allow you to change your header image and background.
Editor
The Editor is where you have access to all of your sites files. This is essentially the framework that allows your site to function. You can modify files here, though there are generally safer ways to make site edits.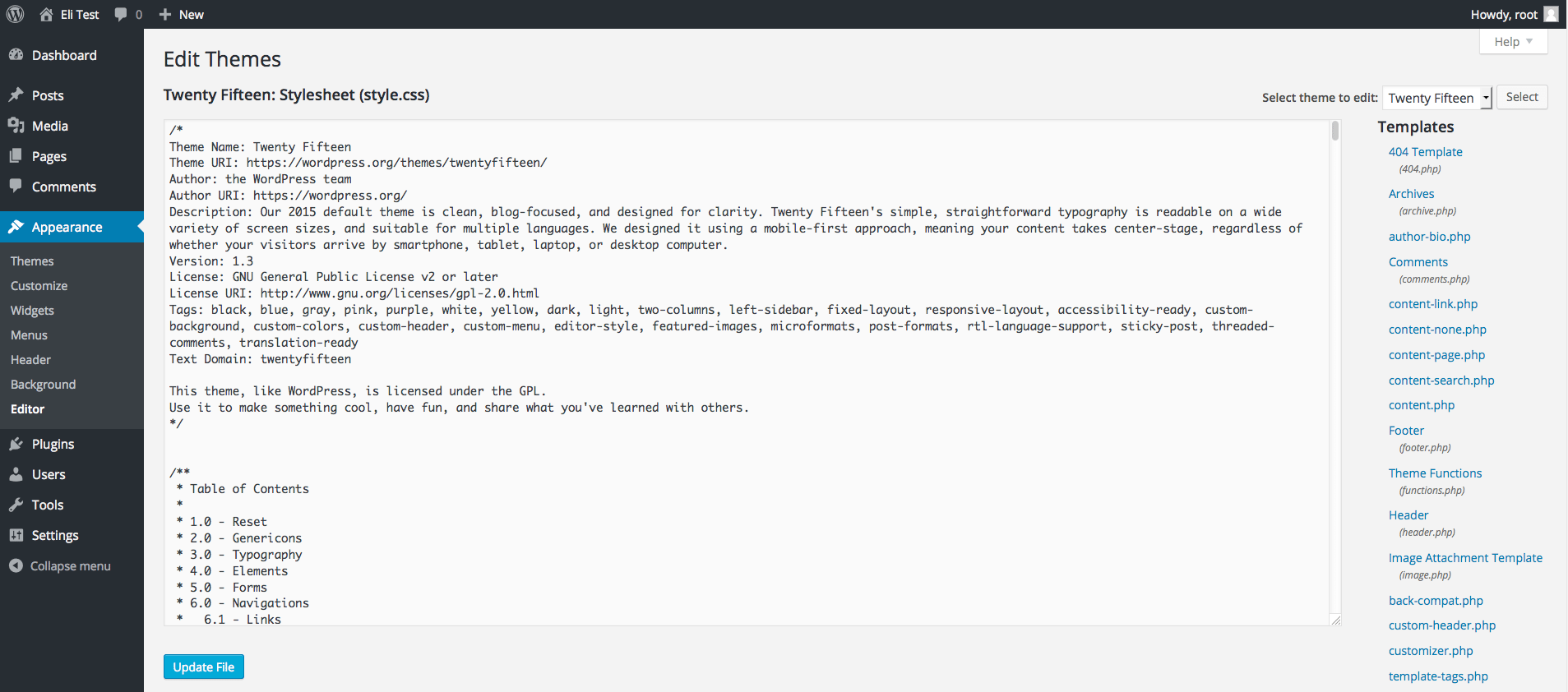 That concludes this lesson on the WordPress backend. This again is just a brief overview of what is going behind in each tab and hopefully gave you a slightly better insight into WordPress websites. If you want a more in depth explanation head over to the WordPress Codex: https://codex.wordpress.org/Main_Page.