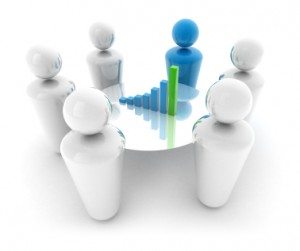 How often do you look at your website's analytics? Weekly? Monthly? It's really important that you understand how users are interacting with your site. Collecting site data and being aware of trends can help you assess how successful your website is as a marketing tool. It can also give you insight about your users – what information they are looking for, where are they coming from to find your site, and how likely they are to become a lead or even a sale.
The more you know about your users, the better decisions you are able to make about your internet marketing strategy.
Here are five things you can learn about your users by paying attention to your site data.
1. Are they intrigued? Your bounce rate, the percentage of single-page visits, indicates visit quality. Higher bounce rates tell you that the entrance page is not intriguing and does not have relevant content, causing users to leave the site. If you use landing pages and you see that they have a high bounce rate, you can conclude that the landing page is ineffective. Entrance and landing pages should provide the information that your users are seeking. A normal bounce rate threshold is 40%-60%.
2. What are your users most interested in? Analytics show you the most visited pages on your website and typically, after your home page, the most popular page is your "About Us" page. Many people are already looking for a product or service and want to see who they could possibly be doing business with. Make sure to humanize your About Us page as much as possible – use photos and show personality with biographies.
If you notice that your products or services pages are the most visited, have strong calls to action on those pages. Chances are, if they are looking deep enough into your products/services, they are interested in what what you are offering.
3. Are they bored or engaged? The bounce rate can be a good indicator of this, but if you do have a good bounce rate, the average time on site is another trend you need to be aware of. Your bounce rate may be 42%, which is good, but if the time on your website is less than 30 seconds, how successful is the content on your site? Web content is they key to engagement. Whether it is time spent viewing images, reading a white paper, or filling out a form, the average time on site is a valuable analytic to consider. Make sure your website offers useful content to its visitors to support engagement.
4. Do they want your products or services? Completing goals or "calls to action" are the best indicators to tell you if a user is interested in your products or services. Calls to action should use active copy that compels users to take some action – download a white paper, fill out a form, purchase something or sign up for a newsletter. High goal conversion rates shows that your users are interested in your products and services.
5. Where are they coming from? It is important to look at your top traffic sources and understand where users are coming from and how they are being led to your website. Are they coming from social media sites? Typing in the URL to the address bar (direct traffic)? Finding your site through a Google search?
When you know where your visitors are coming from, it suggests where you should be allocating your resources. If you see you are getting a lot of traffic from Facebook referrals, then you should be as active with Facebook as you can. You could even create a landing page specifically tailored to your Facebook traffic as an entry page to your site.
When collecting your site data, it is more valuable to look at it as a whole rather than focusing on one particular statistic. You might have a really low bounce rate, which is good, but you see that the average time spent on your site is minimal, which may imply poor content quality. Being aware of how your users are interacting with your site and learning trends can be very beneficial when making decisions about your internet marketing strategy. For example, if you notice that your site has particularly high traffic on Tuesdays, you could make a strategic decision to post a new blog every Tuesday.
The more information you can collect about your users, and assess and adjust based upon that information, the better your website can perform as a marketing tool for your business.