When looking at any default report in Google Analytics, you will notice that you have the option to pivot tables by primary and secondary dimensions, allowing for a more granular breakdown of information. However, if you have ever created a Custom Report in Google Analytics, you may have noticed that even if you choose a secondary dimension from the custom report builder, it will not sort your data by both dimensions as you might expect. You need to click on each dimension value individually in order to see the data broken down by primary and secondary dimension in the resulting reports screen. While this is not a massive undertaking, it can be a hassle if you have to pull the report often.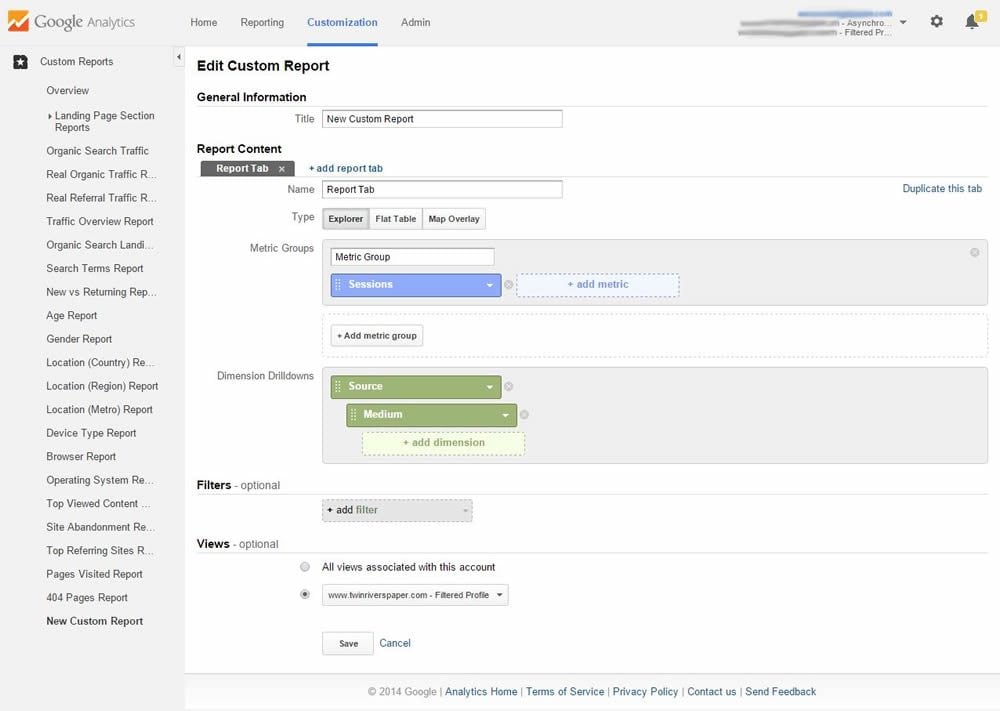 This functionality is a result of using the default report "Type" when selecting your custom report options. You will see when creating a new custom report that there are three options to select from under report "type" (Explorer, Flat Table, and Map Overlay). By default, Google Analytics uses "Explorer," which is a dynamic format allowing you to click between dimensions and filter down into data. This is useful when you are using the report in the GA Interface, however, it is not as useful when you would like to export the data to a spreadsheet.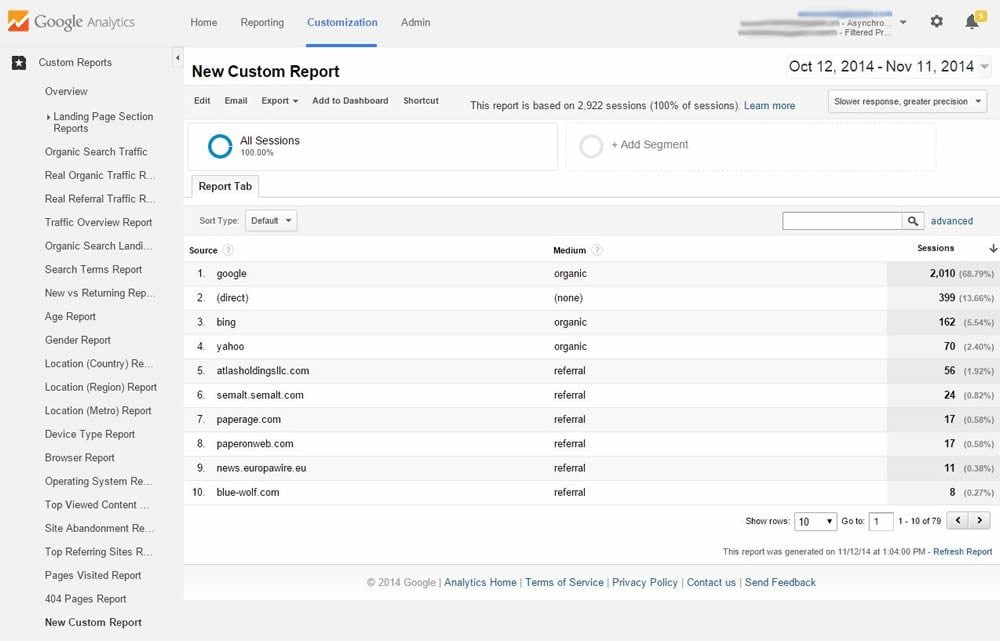 In order for your custom report to show both dimensions by default, you must choose the "Flat Table" option for your report type. The resulting table screen will look a little different from what you are used to, but both the primary and secondary dimensions will be listed and broken out as you intended. Now when you pull this report in the future, you will not need to add the secondary dimension field again before exporting to a spreadsheet.