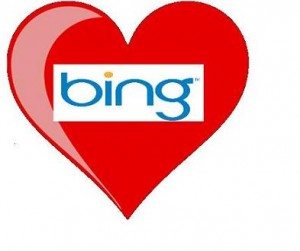 BING = But It's Not Google
I have to admit, I snickered when I first read this clever little acronym for Bing!, given my penchant for all things Google. And does anyone else find the Bing TV commercials annoying? ("Moms who wear jeans to match their teen's jeans"- ugh). However, now that the Yahoo-Microsoft search agreement is moving forward, you're going to need to start showing Bing some extra love in your website's internet marketing campaign.
But I Don't Wanna!
You don't have to throw a temper tantrum just yet, because you've got some time on your hands. The deal first needs to be approved by government regulators, which is expected in early 2010. From there, it will likely take about 3-6 months for the the Bing-powered organic search results to start showing up on Yahoo. You've got at least a year to learn more about how the Bing algorithm works and how to optimize better for it, which will be helpful if your site performs better in Yahoo than in Bing. So quit your whining.
Your PPC Life Might Get a Little Easier (Maybe.  Eventually.)

Although you may be like most companies and exclusively use Google AdWords for your PPC campaign, if you use all three paid search platforms, you'll now only have to use two. So this consolidation might mean a little less work for you (keep in mind this won't happen until around 2012). And if you only use Google, you may want to start using Micrsoft's AdCenter to be able to participate in the top two platforms. Oops, I may have just made more work for you instead of less. Sorry 'bout that.
Get to the Point, How Can I Get Better Rankings in Bing?
Well, like any good SEO would, you've got to do your research. Take your targeted keywords and type them into Bing. Where do you rank? Who ranks for the more coveted spots? Look at the better ranked websites and see how they're optimized. Obviously, using SEO best practices that are appealing to search engines in general and creating quality content that is appealing to people is the winning combination. Still, there are some ideas that Bing favors a keyword rich domain, a longer-is-better domain age, linking out (yes, OUT), and pages with at 300 words of text. Play around a bit, try some new things and see if there's some Bing movement. Isn't that what we do best, anyway?
Whatever, I Just Want to Care About Google
I prefer Google, too, but now that those "other" two search engines have essentially combined, they've got about 30% of the market share.  I think it would be foolish to not pay attention to how your website keywords rank in bing.  My advice?  If you're currently not performing well in bing, I would make some minor adjustments and see if you can increase your ranking.  Do you really want to ignore 30% of the the search population, who are also potential customers?  I know I definitely don't.