As a web designer, you must take complex stories and display them quickly and visually to a user clearly and concisely. As users, we connect with visual elements and make decisions to trust and engage in less than a second. With this in mind, it is extremely important to make sure that the imagery you use conveys the right message. If an image conveys the wrong message, this can leave users confused and lead to a negative impact on your site's conversions and weaken your brand. Below are some tips and guidelines for imagery on your site.
1. Consistency
Use colors, fonts, typography, and imagery styling that is consistent throughout your site and your company's branding, both online or offline. Consistency creates trust and positively enhances your brand.
2. Choose a Style and Stick With It
Images can be presented in many different styles whether it's black and white, use of a filter, saturated, blur, etc. Sticking with one style keeps the entire site cohesive.


3. Avoid the Overused Stock Images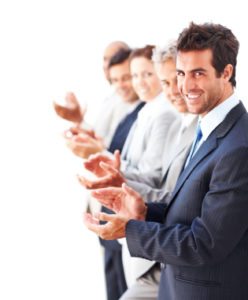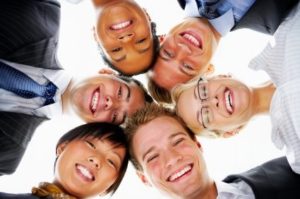 4. Make It Your Own
Add your own branding or graphics to stock images. Use photomanipulation to place your product into an appropriate environmental shot or place your logo on purchased stock art. This makes the image feel a little more personal and helps highlight your brand further.
5. If You Are Selling a Product, Show the Product!
Users want to see the product you are selling in a clear, high-resolution shot. Displaying your product in a relatable way helps users connect and engage with the product. Create this emotional connection by showing the product in everyday use or in a familiar space.
Overall, keeping a balance of imagery and copy that is consistent and unique will keep users engaged and share information in a clear format. Making sure to avoid overused stock imagery will also help create a strong brand that your users can relate to and engage with. For some sites and resources for quality stock images, make sure to check out my other blog post before you get started!