It's almost Halloween, kids, so I thought I would share a scary SEO disaster tale to get you in the Halloween spirit.  Listen (er, read) closely and be very afraid, as it could happen to you [insert evil witch cackle here].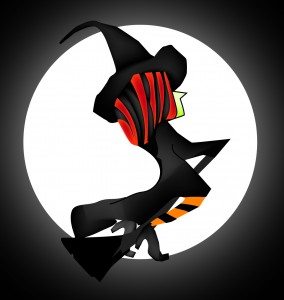 After careful consideration and months of brainstorming and working through ideas, you redesigned your site.  It looks so pretty, with all its vivid images and bold colors.  It has all the functionality you asked for and it meets all the goals you had for it- except one [this is where the scary, impending doom-type music picks up].  A month after you launched it, your rankings in Google, Yahoo & Bing disappeared.  Your site traffic is down and stress is up.  People at your organization are asking questions and demanding answers.  What the heck happened?!?  How can you get your rankings and traffic back??  You're wishing you could wake up from this horrible nightmare.
OK, are you officially spooked?  Well have no fear.  I've got the steps you will need to take to mitigate this SEO disaster if you ever find yourself in this position.
1. Forget the past – a little. You need to focus on what you can do now. I say to forget "a little" because, unfortunately, Google has a memory – trend analysis is part of their system. You need to put your derailed web train back on its tracks as soon as you can without doing any more harm. You are in this situation because your internet marketing strategy from the old site was not brought to the new one. Recognize it, take a deep breath- and move on.
2. Assess your situation. How deep is the decline and how much traffic have you lost? Look at the quarterly and year on year numbers to get a feel for the urgency you need to put forth. Go back to your last round of keyword discovery and get a handle on those online sectors you were targeting – you need to get ranked for those terms again.

3. Take Immediate Action:
Page Names: Use what is left of your old site. Check your page names because usually in a redesign, they change. It is likely that the page URLs indexed in search engines from the old site are not pointing to the correct URLs on the new site – search engines can't index broken links.  Enter "site: mysite.com" in Google's search bar for a list of pages indexed so you can get a sense of the scope of the issue. Create a 301 redirect for each of those pages, rather than a 404 –a 404 will not migrate the old link to the new.
Paid Search: Make up for some of the lost exposure with your PPC campaign. Increase the parameters to ensure that your ad shows more impressions and broaden your terms. If you were not paying for terms you were winning organically, now is the time to revise that strategy. This is a stop-gap solution to cover your losses. An increase in your paid search budget will likely be more painful than before, but this is a short term strategy to get you back in the game.
Redo the SEO: You need to have a professional optimize your new site. Getting things back is not going to be easy and this process will benefit from someone with experience. You may also need some redevelopment of the site itself, so keep that in mind. If you have a copy of the old site that will be a big help. Optimization will take time, so get other efforts in the works for disaster control.
4. Begin Other Online Marketing Efforts. There are many ways to market online, so start using some of them to expedite your recovery:
Blogging: An active blog encourages indexing and delivers valuable content for your site visitors. Link back from your blog to site pages (once your 301's are established or your optimized page names are created). Make sure your blog is in a sub-directory "mysite.com/Blog" to ensure you get the most benefit from it.  Dedicate yourself to blogging more often and more valuably.
Social Media: If you do not have already have a social media effort in place, starting one is not going to help a great deal in the short term. You need to have a network of people who knowyou and need your services to make it work for your site. Delivering something of value on your site to your network and encouraging them to share it will increase external links, increase the exposure of your site on the web and drive traffic.
New Content: Build new valuable content for your site to share in social networks and to blog about. Add a video, a PDF or an e-book that people will find useful. Add one resource per week and share it. This will help build momentum as your reoptimized site gets rolling.
Valuable Linking: At a minimum,  make sure the industry and local organizations that you belong to have a working link to your site – remember your page names may have changed. In addition, other directories that you may have considered joining in the past might be the right fit now. Encouraging links from partners, vendors and related sites will also have a positive effect.
Press Releases: These are indexed quickly and can be a good source of short term qualified traffic. Be aware, however, that you must have news worthy of a release.
Getting things back on track after a disaster takes a ton of effort. As you work on rebuilding what you had, you have an opportunity to learn what new efforts worked and what did not. Look on the bright side: you may have found a new way to drive traffic to your site.  And that's not so scary, is it?