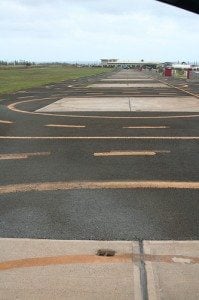 Photo Credit:
jeffk
Using a CMS gives businesses the freedom to update their website as often as they want. Some use this ability more than others by creating targeted landing pages for visitors. With landing pages available, people who search for a specific product or service will get directed to a page that provides just what they are looking for. Plus Google likes seeing distinct landing pages, since it includes specific keywords and is on-target. How can you not create a landing page when both your visitors and Google approve?
So How Exactly Does This Work?
A landing page includes content that is specific to a certain product or audience. It is on topic, to the point and should always provide a conversion action that visitors can take.
Some examples of what a landing page is used for include:
introducing new content or products
providing more details from an ad or email
customizing content for an audience based on location

Whether users get to your page through searching, clicking an ad, continuing from an email, or finding it through social media, the landing page should be able to quickly show them that your website has just what they want!

Landing Page Tips

Once you decide to create a landing page, think about what you want to promote. Start small by picking one topic or item and focusing on that. With a CMS, you have the ability to create as many landing pages as you want, just make sure they all align with your web strategy! When creating your landing pages keep the following in mind:

Keep it simple – You have one page to grab the visitor, so include just what you need to say. By using one relevant message you will be providing useful content that lets users know they are on the right page with the information they need.
Use a clear headline – Quickly get to the point so that visitors are not wasting their time figuring out what they are reading about.
Add multiple call to action items – It is very important to include an action that the user can take, such as signing up for a newsletter, contacting your company, purchasing a product, or downloading a resource. Make sure to put the action item throughout the page in obvious locations so that users can follow through at any point.
Have a helpful thank you page – Your follow up message is just as important as the main page. Make sure to give information about how you will follow up and what other actions the user can take. Give them something else to do!

Finish it Up

Once you have created your new landing page(s) don't just forget about them! Keep an eye out on the conversion rates through your analytics goals and tweak the pages to make them work better. If users are staying on the page for a while but are not converting, you can try changing the call to action elements or simplifying your form so that it is easier to fill it out. If people are not reading your content, try updating the headline or revising the text. With a CMS you have the power to do what you want with your landing pages!