Last week Google rolled out a new format for its local search results pages, switching up the previous 'local 7 pack' where seven local businesses were featured. Google now displays only three for local search queries.
This turns already valuable SERPs real estate into an elite trio of the three businesses deemed to be the best representations by Google.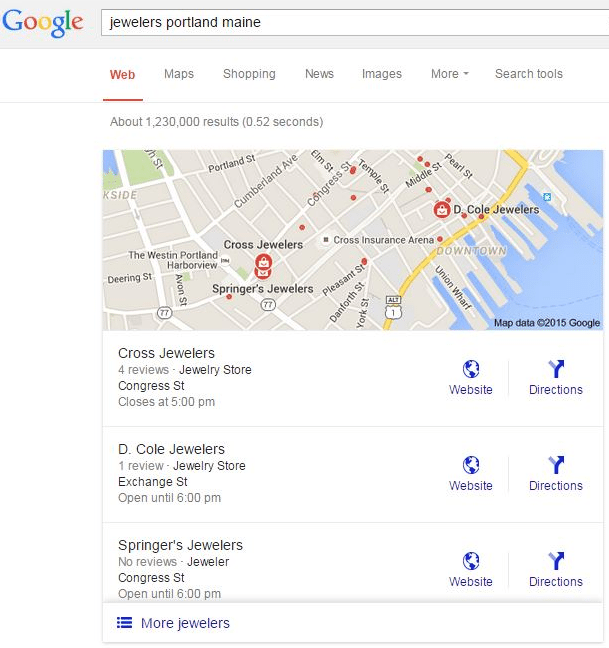 What's changed?
Local Cards:
Beyond the obvious trimming of four unfortunate local businesses, Google's also shaken up the local cards that previously popped up when you scrolled over a business in the 7 pack.
Now when you click on a listing it opens to a new search view with a map, longer list of competitors, and a version of the old local card.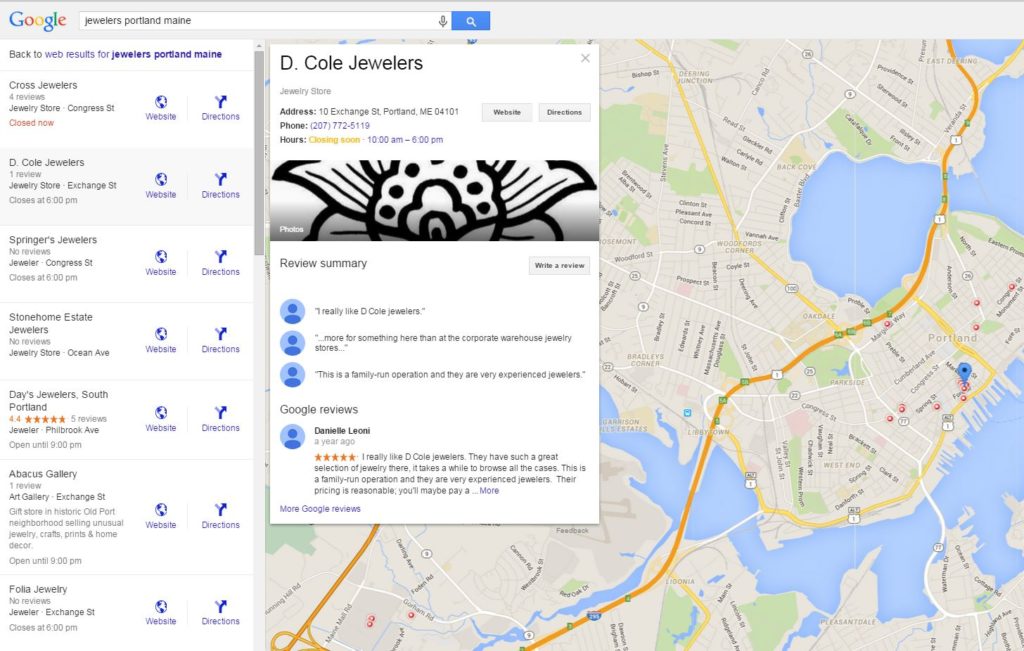 Addresses and Phone Numbers:
Now instead of a business's address and phone numbers, we see two icons with links to their website and Google Maps directions.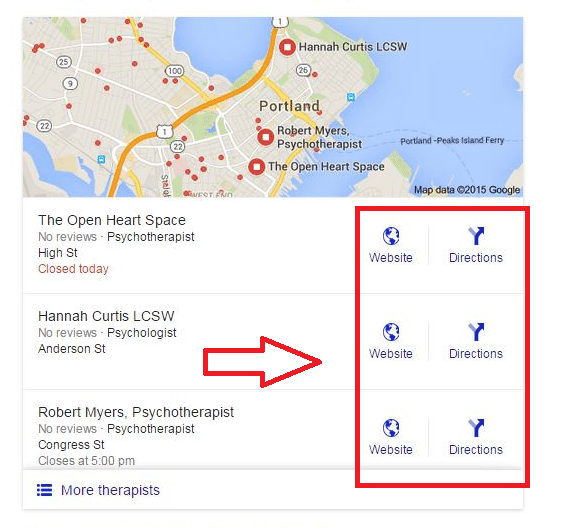 Google+ Links:
A jarring sign for those of us who have painstakingly tended to Google+ listings over the past few years, links to Google+ pages are now gone. A worthy item to watch in the ongoing discourse regarding possible connections between Google+ and rankings.
Google+ Reviews:
Once called 'Google Reviews,' they are now simply labelled 'reviews' with their respective quantities.
Opening and Closing Hours:
Each business now displays when it opens or closes, depending on when you conduct your search. The searcher now sees 'Closes at ___ ,' 'Closes soon,' 'Opens at ___,' or 'Closed now.'
Mobile View:
This is the 3 pack on mobile, also with the address removed in favor of a 'Call' icon.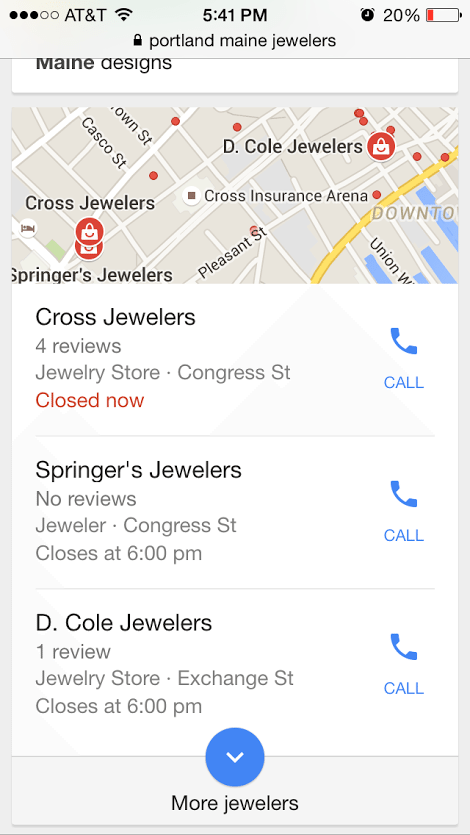 So what happens to businesses formerly in the 7-pack?
Businesses not in the top 3 pack can be viewed when a user clicks the 'More ____' button, in this case 'More jewelers'.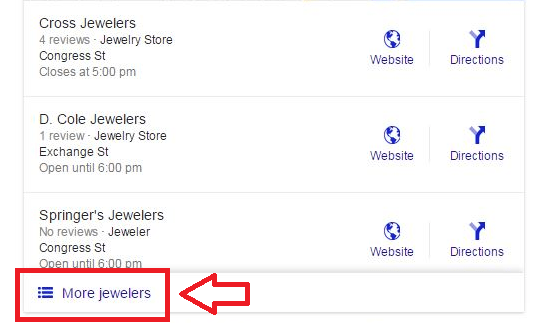 Or as mentioned above, a more substantial list appears once you click into a listing and are taken to the new maps/local card format.
This could obviously have huge organic traffic implications for businesses formerly featured in the 7 pack and positively affect those who remain in the new slimmed down version. It's not known if this format will remain in place for any certain amount of time, but it will certainly encourage businesses to tighten up their local SEO in order to compete and win one of the top 3 spots in the pack.