Another year is ending which means a new one is beginning. I thought it would be fun to take a look back in our Analytics and see what topics that we wrote about that you seemed to find the most interesting. It is always fun looking back at a year with some data behind it.
Below is our list of the 10 most popular blogs of 2011. See if you think it all lines up right with how the year went in the internet marketing world and take a look back on a few you may have missed!
10. How and Why to Create Google Alerts
Google Alerts are a great way to keep an ear to the pavement on your brand, your industry or even your own name. In this post, Jenika tells us why they are important and how to set them up.
9. Find What Facebook Pages Like Your Facebook Business Page
This year Facebook added the functionality to participate on Facebook as your brand or business. In this post I talked about finding what businesses and pages like your company page on Facebook.
8. Referring Sites, Search Engines, Direct Traffic – How Do You Get More?
Using Google Analytics you can see how people are getting to your website (referral, direct or search). All three are important pieces of your web marketing pie. In this post I talked about what each referral is about and how to get more of each.
7. 5 Reasons the New Facebook Pages are a Big Deal for Businesses
As previously mentioned, early this year Facebook made major changes to Facebook Business Pages. This post recaps what those changes were and how the were a blessing for many of us maintaining company pages.
One of my personal favorites of the year. Headed to a conference? Take stock (oooh I had to do it) of our Stock Image BINGO sheet and see how many familiar faces, places and icons you see!
5. Learn Something New – View Site Traffic by Hour
One of the best parts about our job is that we are constantly learning (the internet waits for no one). Jenika learned that in the new Google Analytics interface you can view your site traffic by the hour
4. What's the deal with Groupon and other sites like it?
This year was definitley the rise of the coupon sites. Whether you buy into it or not, they were tough to miss. In this post Jenika helped learn more about what they are and what they could mean for your business.
3. What is Siri? What Does it Mean for How We Search?
Alas, no iPhone 5 this year. Instead we were teased with the iPhone 4S. Other than a better camera, the biggest addition to the new iPhone was Siri a magical personal assistant that talks to you and can perform simple tasks. In this post we talked about what Siri is and how I think it will effect searches in the future.
2. What is the Best Time of Day to Tweet?
This is a popular questions that I get a lot so I took a few minutes to talk about it.
This post was actually from 2010! We are sooooo hip! QR codes popped up all over the place this year. In this post I explained what a QR code is. We also got to talk about them with Mainebiz this Fall too.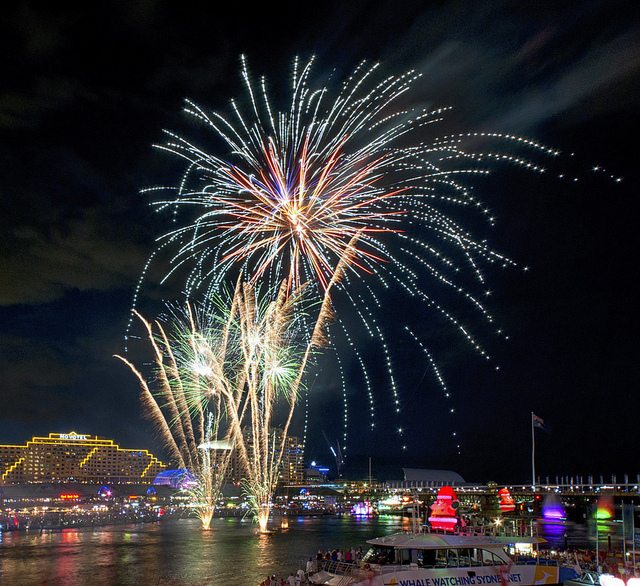 Happy New Year!
Cheers to a fantastic 2012
Photo credit: nigelhowe