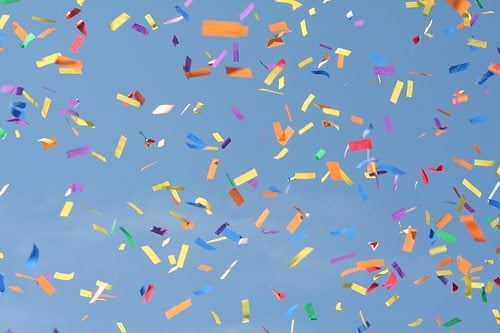 As we approach the end of another whirlwind year in the world of internet marketing, it's always interesting to look back at some of the highlights while we think about what is to come in the next 12 months. On the internet, that's almost a lifetime! We like to take a look back at our most popular blog posts (determined by Pageviews in Google Analytics) from the previous year. This year we found an interesting range of interests – from content management system (CMS) options to untangling the web of Google profile changes and mergings.
Top 5 Posts of 2013
5 – WordPress vs Drupal [INFOGRAPHIC]
Two of the most popular CMSs are WordPress and Drupal. If you are planning on using either of these for your next website, there are a few things you should know. Both systems are great, but which one will fit your needs? This infographic is a great guide to determining if WordPress or Drupal is the right CMS for your needs.
4 – A Simple Guide to Facebook's Different Ad Types
Facebook has changed drastically over the last year, especially when it comes to what types of stories and posts users are shown through the news feed algorithm. It's no secret that the popular social network has been taking great strides to push advertising options by limiting the reach of organic posts and promoting ads within the news feed. Facebook has changed things so much that this post may even be a little out of date at this point, but it still has some good info around the different types of ad options available to businesses.
3 – What is a Google Local 7 Pack?
Local search has started to play an increasingly important role in search engine optimization over the last year as Google and other engines have been tweaking algorithms to deliver better local results based on search intent. In Google Local results, the search results that show the business' name, address, phone number and map is referred to as a 7 Pack. This post explains more and talks about what you can do to put your best local search foot forward.
2 – What is the Difference Between Image ALT and Title Attributes?
It's nice to see that technical SEO topics are of interest to our site visitors because technical search is so important. If your site is not optimized technically, the other stuff (on-page SEO, content optimization) doesn't really matter. Image ALT and title attributes may appear to do the same thing at first glance, but they are actually quite different in how they work and how they are interpreted by users, search engines and browsers. This post does a nice job of explaining each attribute.
1 – Merge Your Google+ Profile and Your YouTube Channel
Google has introduced a lot of changes in this last year when it comes to social profiles. Now everything that was once separate (Local Listings, YouTube, Google+) works together and can be combined to be most effective. These changes are not easy to navigate so it's not surprising that this was our most popular post in 2013. We'll continue to keep you informed in this area as things change and new options pop up, like the recent availability of Google+ custom URLs.
What's On Your List for 2014?

Now that we've offered a recap of what you found useful and interesting over the last year, we want to know what you have on your list for 2014. What are you hoping to do more of in 2014? Is there anything new you hope to learn or always wished we'd talked more about? From broad topics to specific how-tos, we want to know…what you want to know!
Cheers to a brand new shiny year of possibilities and exciting things to come. We're buckled up and looking forward to another wild ride!
Photo Credit: ADoseofShipBoy via Flickr