I don't know about you, but 2012 was a busy one over here! I think it is always fun to look back on the past year as we prepare for the next. I thought it would be fun to put together a list of our most popular blog posts again (determined by Pageviews in Google Analytics) from the previous year.
Here is the rundown of the most popular posts from 2012:
10 – What You Need to Know About Facebook Cover Images
Facebook had a crazy year – growth, user experience changes, advertising updates, IPO, and its fair share of controversy. A big change this past year was how business pages worked and looked. Adding cover images was a huge change to the look of business and personal pages.
9 – Understanding Google's Disavow Tool – When and How to Use it
Do you know what your link profile looks like? Do you have unwanted spammy links coming in? In this post we look at how to assess both and if you need to use Google's Disavow Tool to clean up your link profile.
8 – Should You Delete Bad Facebook Comments?
One of the scariest aspects of social media for businesses is that barriers are down and anyone can say anything (good or bad) about your business. When someone leaves a negative comment on your business Facebook page, should you remove it?
7 – Facebook Timeline Switch is Today
Facebook's switch to the Timeline format was a major change in user experience. We listed some resources to help you figure out what the change meant for your business.
6 – How to Grow Your Mobile Presence [INFOGRAPHIC]
2012 was the year infographics exploded on the scene. In this infographic we use images to show how your business can grow its mobile presence.
5 – Responsive Website Design – What is it? [INFOGRAPHIC]
Responsive website design also was a popular topic in 2012. With the use of mobile phones and tablets on the rise, creating a site that has a good user experience on any device is more important than ever.
4 – Landing Page Optimization – Produce Better Conversions [INFOGRAPHIC]
Landing pages are a great way to increase conversions on your website. You can tailor content to be specific to what the user needs and is looking for. In this infographic, we break down the keys to successful landing page design.
3 – SEO at a Glance [INFOGRAPHIC]
SEO can seem very complicated. In this inforgraphic, we broke down the biggest elements of SEO that every website owner should be paying attention to.
2 – How do I exclude my internal traffic from Google Analytics reports?
To get the most accurate picture of how your website is performing, we recommend excluding your internal traffic from Analytics. This post shows you how to do just that.
1 – How to Turn Your Personal Facebook Page into a Business Facebook Page
Our most popular post again deals with the most popular social network – Facebook! With all the changes to Facebook over the years, some people made the mistake of setting up their business page as a personal page. This year Facebook gave us the opportunity to flip those without losing your page's audience. This posts shows you how to make that switch.
Looking back at our top posts, they seem like a pretty good reflection of what was happening in our office last year. I looked back at the year before too (Ten Most Popular Blogs of 2011). Lots of times by looking back, it can help you prepare for what is to come. Do you do the same thing? What were hot topics for your blog and business this past year?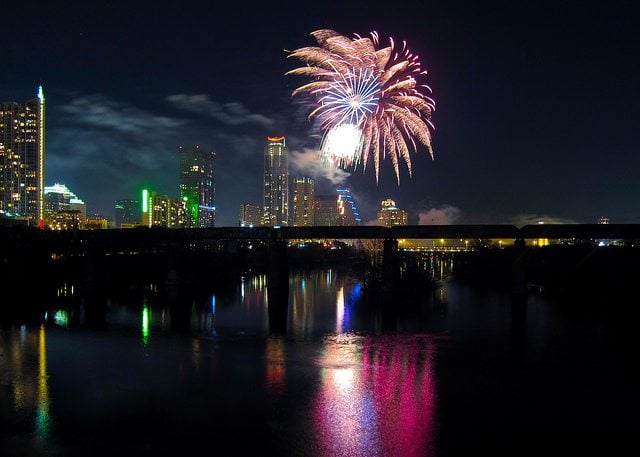 Cheers to a successful, busy, and fun 2013!
Photo credit: redcti