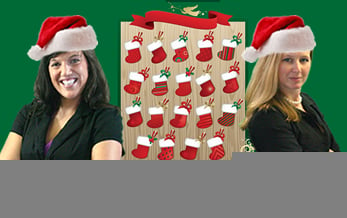 This is an entry in our daily Internet Marketing Advent Calendar series. Each day your favorite marketing elves Kasi and Amanda will focus on a new topic to get your internet marketing in order before the start of the new year.
Real time search has definitely been hot this year, with the explosion of social media sites making it easy to search for information as it's happening. It got so popular that both Bing and Google announced partnerships with Facebook and Twitter (and others) to get in the game. This week, Google unveiled their real time component to search results: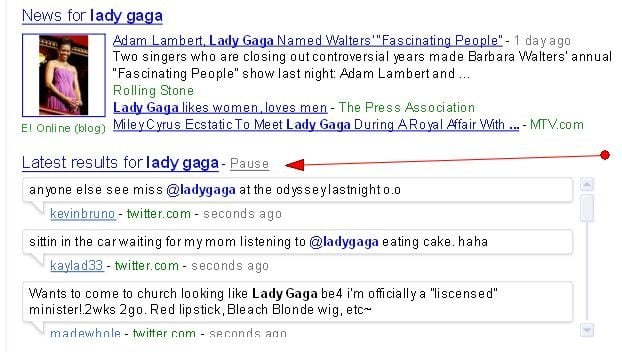 The Nice
Personally, I think the scrolling feature of the real time results portion is just cool. It reinforces the idea that you are getting these results as they are happening. (If you find the scrolling annoying, though, you can easily pause it). People who like using Google for searching but also frequently find the need to search Twitter for a topic, now there's a one-stop, comprehensive search shop.
The Naughty
As soon as the feature was released, it was quickly realized that this was an open door for spammers and other evil-doers. If I wanted to, I could tweet something about a hot topic and include a link to my site that has nothing to do with the topic or set up a Twitter account under any name and start tweeting with the intention of bad mouthing a company or a person. Yes, this could have been done before, but now it's available for all of the people to see who are searching on Google (trust me, that's a lot). The ways to exploit this are many, and I believe that Google will need to address this issue very quickly.
I encourage you to read this post and you will be very surprised by what can be done with this new Google feature.
Read the rest of the Internet Marketing Advent Calendar