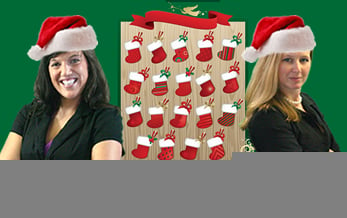 This is an entry in our daily Internet Marketing Advent Calendar series. Each day your favorite marketing elves Kasi and Amanda will focus on a new topic to get your internet marketing in order before the start of the new year.
On the 14th day of Christmas Seth Godin gave to me… a free ebook on What Matters Now.
Godin put together a great FREE eBook with 70 of the brightest minds in marketing and business. Each one page essay has a one word title and a different angle on what we should be paying attention to now to make sure we are succeeding in what we do.
Seth Godin is a big thinker and his work inspires you to think and possibly act a little bit differently. This isn't a hard fact B2B eBook designed to generate 100 sales leads but it is an interesting feel-good read with some great ideas from some big thinkers. If you don't have time to read the eBook now, bookmark it and set a reminder to check it out in the new year.
Download the Free eBook:
What Matters Now by Seth Godin
Read the rest of the Internet Marketing Advent Calendar